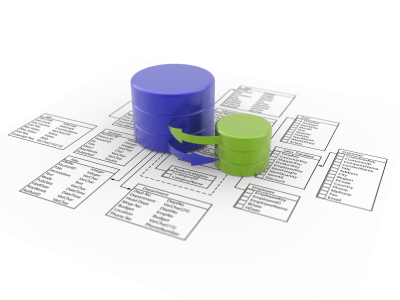 Whether you own one restaurant or 100, there's no eluding the fact that you have a lot of data coming from various systems.
One system that you may not have hooked up is data mining software to complete a more in depth analysis of operations. Let's face it, margins are tight and they always will be as long as you are in the restaurant industry.
The extra expense of investing in data mining software may not be a need but those who currently use some form of data mining software to analyze their operations would most assuredly argue otherwise. There's a hurdle that the C-Suite restaurant executives need to attempt to get over in regards to data mining software and that hurdle is words like data, analysis, software, consolidation, BPM (business performance measurement)... etc. do not solely relate to their IT department.
They also relate to operations, marketing and finance. Those departments need data mining software for a variety of reasons but most importantly, they need the software to help grow your business and discover outliers positively or negatively affecting your company.
Needless to say, there are plenty more than 5 reasons why you need data mining software but through research and experience these are the top 5 that will without a doubt resonate most.
1. Your IT department is working on "something" in-house
What exactly is "something" anyway? We hear that being said very often and more times than none, that "something" never comes to fruition. Whatever it is your IT department is working on behind the scenes, it's costing you a heck of a lot more money than it would cost to install data mining software. (Plus, you may not believe this at first, but you're IT department will thank you after it's installed because they can begin focusing on more important issues)
2. The reports your POS and BOH systems are giving you are (not) "good enough"
Have you ever heard of anyone ever settling for "good enough" and be successful? Me neither. Yes, POS and BOH systems will generate reports and chances are you are able to build a pretty decent analysis but, what about check level detail? What about digging into the analysis to discover who specifically is churning out the most sales in a given shift? Data mining software allows all questions to be answered. You can receive data in a summarized format, and again, that might be "good enough" but you and everyone else in your operations, marketing and finance departments know that great results can not be achieved without drilling down into specific information.
3. You may discover buried treasure
Pardon the expression and how it relates to literally mining for treasure, but this rings true for data mining software. Think of it as your virtual jack hammer as you're drilling into your data to discover information you would not ordinarily see using summarized reports. It's amazing what you can learn about your company's operations by digging into the data that is right at your finger tips. You don't even have to go underground to find it... You can sit at the comfort of your own desk and find buried treasure!
4. Peace of mind
Wouldn't it be nice to know that your business is operating more efficiently because your employees have the capability to spot negative outliers that could potentially damage your company? Rest easy you seasoned restaurant executive. Nothing will get by a skilled analyst who mines your data all day long.
5. Return on investment
No ROI is ever guaranteed to be positive but when it comes to all the systems you already have in place: POS, BOH, Payroll, General Ledger ... There is no ROI, at all. It's purely cost. Meanwhile, you could be investing in a data mining software where you at least have the possibility to see a positive return on the investment you're making to essentially protect your company. Most data mining software systems are reasonably priced, too. Unless you partner with a company that includes consultants. If that's the case, be prepared for a lot of billable hours and a higher monthly payment.
Summing it up
If you've made it this far, you now have a better understanding as to why investing in data mining software may be a wise decision. Being the leader of a restaurant company there are two things that are essential: assembling a team of all star employees who are results oriented and equipping your team with all the tools they need to be successful. Is data mining software one of those tools? We hope now that you see that it is. So, what's the next step? We suggest doing your research. There are many data mining software systems out there but only a couple that are restaurant industry specific. We encourage you to check out Mirus!