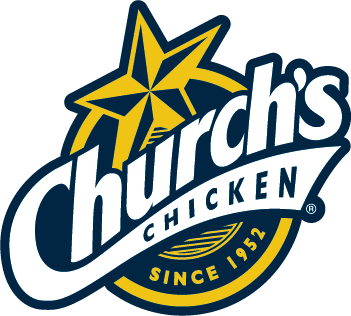 Church's Chicken is one of the largest quick service chicken concepts in the world. They specialize in serving up freshly prepared, home-style fare, to help people provide affordable, complete meals for their families. With more than 1700 locations, Church's is one of our largest clients by store count.
They are also one of our oldest clients. We've been helping them manage their data since 2007, including sales from multiple Point of Sale systems, menu item cost, speed of service, labor budgets, P&L and weather.
I had the chance to sit down (pre-Covid) with Church's Senior Manager of Marketing Analytics, Jerrold Eaton, to talk about how Mirus helps them organize and analyze their restaurant data.
What problem does Mirus help you solve?
It allows me the ability to organize items that are very granular. There are many different variations and derivatives of menu items that live in our system. Mirus gives me the flexibility and ability to organize them, to map them, to create a hierarchy where I can slice and dice the data at will and as needed.
Tell me about your mapping process
When I first came to Church's there really wasn't a standardization of our menu items. There wasn't any type of consistent nomenclature that existed.
Grouping or understanding patterns of behavior was difficult because there wasn't any type of mapping or any type of categorization that lived with an item.
Mirus helped us develop a hierarchy that still exists today and gets stronger and larger every day.
Now we are able to assign every PLU, which there are thousands of them, a specific function or characteristic. Based on what the needs are I'm able to roll those characteristics up and tell the story of all of the different pieces of information that live in the data.
How has that helped?
It's helped us understand our business better. It lets us know where our strengths are and it also lets us know where we can do better and points out areas of opportunity for us.
If we're running a program, and want to understand how a certain segment of the business is performing we can do it without having to get into tickets, and granularity. We can roll it up and look at just that specific segment and compare it to other areas of the business.
You create more than 20 reports a day?
Every day I'm making fresh reports in Mirus, all custom, that cater to any specific need or a specific situation. I look at every instance or circumstance in a unique way to make reports that specifically address that specific issue.
Where are these questions coming from?
They can come from any level of the organization. My job is to provide insights and intelligence to drive better business decisions and my clients are usually executive level and higher. However, at the restaurant level I can also chip in and provide information to help them perform better or understand their day to day business better.
Either way, data is the answer. 99 times out of 100, the answer lies in your data.
This is your 2nd Mirus User Conference, why would you suggest someone attend?
Very easy question, if you do your job well, you only know your job. It's good to hear what other people are doing. You can't get smarter by living in a silo. You have to go out and share ideas.
Being an analyst, it's great to be around other analysts. I can't teach myself new ideas, you have to be inspired and this gives me the opportunity to find that inspiration.
Anything else?
I really want it to be known that Mirus is a great partner. I have enjoyed working with Mirus since day one. I feel as though Mirus is an extension of our department. You guys are always helpful, you're always responsive and very smart people work for your company.
---
About Mirus:
Mirus provides services in data management and solutions in custom reporting for the restaurant industry.
Enjoyed this blog? Share it using the social buttons at the top of the page and leave your thoughts in the comment section below.