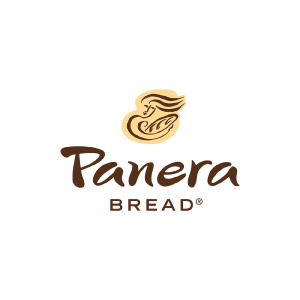 Our clients love us and we love them right back! We're constantly amazed by their ingenuity and accomplishments. Their ideas and requests are what keep us on the leading edge of restaurant business solutions. Each month we shine the light on our clients, their accomplishments and what they're doing to increase their restaurant profit margin.
---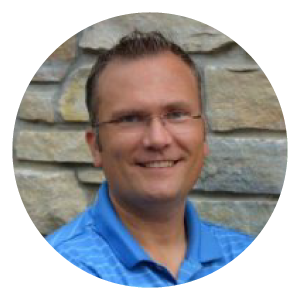 Denny Abbuhl, CFO, Howley Bread Group

• 51 unit Panera Franchisee
• Mirus Client since 2012
Howley Bread Group was recently awarded the 2014 Restaurant Neighbor Award from the NRA and RI Hospitality Association highlighting outstanding charitable services performed by restaurant operators
At our most recent user conference I had the pleasure of sitting down and talking with Denny Abbuhl, CFO, Howley Bread Group about how Mirus Restaurant Solutions has impacted his business.
---
Leslie: What is Mirus to you?
Denny: For us it's a user friendly way to pull all the data from 51 Point of Sale systems into one place and it gives us access to data that before we'd have to be in each individual café to get and it's easy to customize. We use a lot of the reports and alerts, it's nice, a lot of our users don't actually log into the system at all, they just get a series of emails.
Leslie: Why did you choose Mirus?
Denny: We selected Mirus because we could be up & running in such a short period of time. Mirus is very flexible, you've implemented with Panera before and we like the ease of use and the training materials available.
What I like about it, everybody's situation is different, whether you're a franchisee or franchisor, whether you're completely on your own for IT or your franchisor handles it for you, Mirus can just fit anywhere in that mix.
Leslie: How has Mirus impacted your business?
Denny: It's helped us understand our business better and make better decisions. It's given us data to understand the consequences, and unintended consequences, of various business decisions. We use it a lot with marketing to see the effectiveness of particular promotions and local store marketing.
Most of my professional experience is not in the restaurant business. I have found that the accounting isn't complex but the systems integrations are complicated. People think that it's a low-tech labor intensive business but it's a high-tech labor intensive business. It's great to have a partner like Mirus to simplify the tech and transform the volumes of data into useful information.
Leslie: What makes Mirus different?
Denny: The depth of the relationship with each customer, the fact that some of the customers are really the biggest advocates. I have met several of your customers here that could work for Mirus. You've got excellent technology but you're still very close to the customer and that's really great.
Leslie: Describe your relationship with your account coordinator.
Denny: Everyone we've worked with has been very knowledgeable and when they don't have an answer they get you one right away. So really it's been wonderful.
Leslie: What were you using before Mirus?
Denny: Panera provides a comprehensive, yet static web portal that we go look at reports. There is some data we can get in real time, but most of the information available is only high level so there's no transaction level detail. That's why we decided to move into something that gave us more insight into our own transactions.
Leslie: What would you say to Panera operators who think the corporate system is giving them all they need?
Denny: They just don't know what they don't know.
Leslie: Who in your organization uses Mirus the most?
Denny: Right now we primarily use it in our finance department and our district managers. There's reports and data in the POS system that the District Managers can't get to unless they visit all 7 or 8 of their cafes and obviously you can't be at 7 or 8 places at once.
Leslie: What do you see yourself using Mirus for next?
Denny: The reason I was able to make it here this time is to start to understand how to use Mirus for loss prevention.
Leslie: Why are you interested in loss prevention?
Denny: I hate to be cynical but in the credit card age there is still a lot of cash flowing through this business. If you have enough stores it's pretty safe to say someone is stealing. You have to be able to look at a lot of data to be able to see what's going on. It's sort of like the death of a thousand cuts. If you're not catching a thief periodically you're not looking closely enough.
I'd like to thank Denny for taking the time to share his thoughts.

Ready to take a closer look at your business, understand what's really going on and increase your restaurant profit margin?
---
What Are Your Thoughts?

Please share your stories, comments, and any other tips that may be helpful!



About Mirus:

Mirus provides decision makers across operations, finance and marketing with actionable intelligence. Our analytic software consolidates transactional information and a host of other data sources to measure and improve restaurant performance. Headquartered in Houston, Texas, Mirus is a recognized leader in restaurant business intelligence.

For more information, please visit www.mirus.com