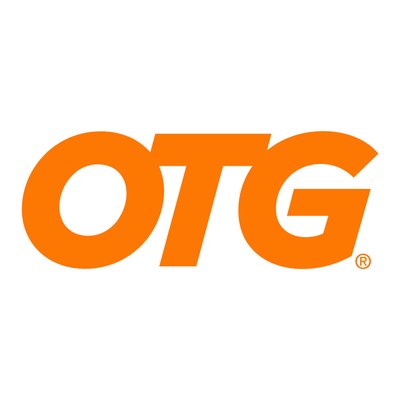 Our clients love us and we love them right back! We're constantly amazed by their ingenuity and accomplishments. Their ideas and requests are what keep us on the leading edge of restaurant business solutions. Each month we shine the light on our clients, their accomplishments and what they're doing to increase their restaurant profit margin.
---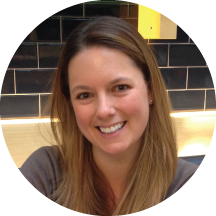 Dana Wais, Unit Controller, OTG Management

• Over 200 restaurant & retail locations in 10 airports
• Mirus Client since 2007
If you enjoyed your most recent trip to the airport you can probably thank OTG. Their goal is to change the mindset of having to get to the airport early to actually wanting to get to the airport early. They've invested in food quality, design and technology and it has paid off. They were named one of the Most Innovative Companies in 2014 by Fast Company and grew over 70% between 2010 and 2013.
At our most recent user conference, I had the pleasure of sitting down and talking with Dana about how Mirus helps OTG keep track of their unique business.
---
Leslie: How would you describe Mirus?
Dana: It's a way to take your database to the next level. There's back of house reports that tell you how much food sales you did in a day, but to really export the information and use it, that's where you're really going to get the analysis out of it. You can see what you did yesterday but do you know how that compared to the previous week or the same period last year? That's where tools like Mirus really come in handy.
Leslie: How is being able to compare results useful?
Dana: You can see if you're growing or shrinking and that tells you if you're doing something wrong. It's also helpful in projections. We're kind of strange because we have enplanements to use for our projections. I will take the projections and I'll look at what we did last year. So that's really helpful.
Leslie: How do you share the information?
Dana: I pull the data I need and turn it into trending graphs. Restaurant operators are super visual people. So if I can pull the data and throw it into a nice little line graph then they can see and understand, I'm dipping at lunches now, maybe I need to do something different.
Leslie: You've been dubbed the "Filter Queen", Why is being able to filter important?
Dana: It's super important, because there's so much information out there that you can really become overwhelmed if you pull too much information and lose track of what you're looking for. I really have found filters to be useful because it just narrows down your scope a little bit more and you can get really specific. Especially when I'm creating reports that I just want to be facing my managers, I want to make sure that they're only seeing their stores or they're only seeing the dayparts that they need to see, or things like that.
Leslie: How do the managers use the reports?
Dana: We use them a lot of different ways. From a sales perspective, obviously we're looking at sales growth and sales trends. We do a lot of labor reports like clock-ins to make sure people actually clocked-out at the end of the night, because paying someone for 24 hours costs a lot of money. We can also check breaks that way. We do a lot of crew meal, discount and loss prevention reporting. We dig a lot of data up in Mirus in order to narrow things down if we think we're having an issue somewhere.
Leslie: What have you uncovered?
Dana: We've definitely uncovered some things. We have a unique business with all of our iPads, we're very credit card heavy. We do have POS systems that take cash in our markets and a couple of our bars. If we find somebody all of a sudden has a lot of cash tender, which they're really encouraged not to have, we start to suspect something going on there and dig into the data.
We have a lot of people who don't clock out for breaks. It sounds silly but that extra 15 minutes or 30 minutes makes a big difference on someone's paycheck.
Leslie: How has Mirus impacted your business?
Dana: For my terminal before I got there they weren't really looking at the data because they didn't know how to get to it. Having somebody come in and really learn how to use Mirus, now all of a sudden they're realizing all of this information they can get. It's funny how excited they get. They're like what if we pull this and this and this and… It's cool and it's changing how we're designing the menus and it changes how we schedule our shifts, really just all aspects of the business. It's hard to even narrow it down.
Leslie: What do you think makes Mirus different?
Dana: It's very flexible. I was amazed to learn how many things were built specifically for our operation and its uniqueness. I think there are a lot of systems out there they offer a lot of great things but you have to fit in their box. Mirus on the other hand has been very welcome to asking what do we want to do and figuring out a way to do it. And that's been very helpful for our company.
Check out more of our interview with Dana on our YouTube Channel.
Ready to dig a little deeper and see what you can uncover?
---
What Are Your Thoughts?

Please share your stories, comments, and any other tips that may be helpful!



About Mirus:

Mirus provides decision makers across operations, finance and marketing with actionable intelligence. Our analytic software consolidates transactional information and a host of other data sources to measure and improve restaurant performance. Headquartered in Houston, Texas, Mirus is a recognized leader in restaurant business intelligence.

For more information, please visit www.mirus.com