Our clients love us and we love them right back! We're constantly amazed by their ingenuity and accomplishments. Their ideas and requests are what keep us on the leading edge of restaurant business solutions. Each month we shine the light on our clients, their accomplishments and what they're doing to increase their restaurant profit margin.
---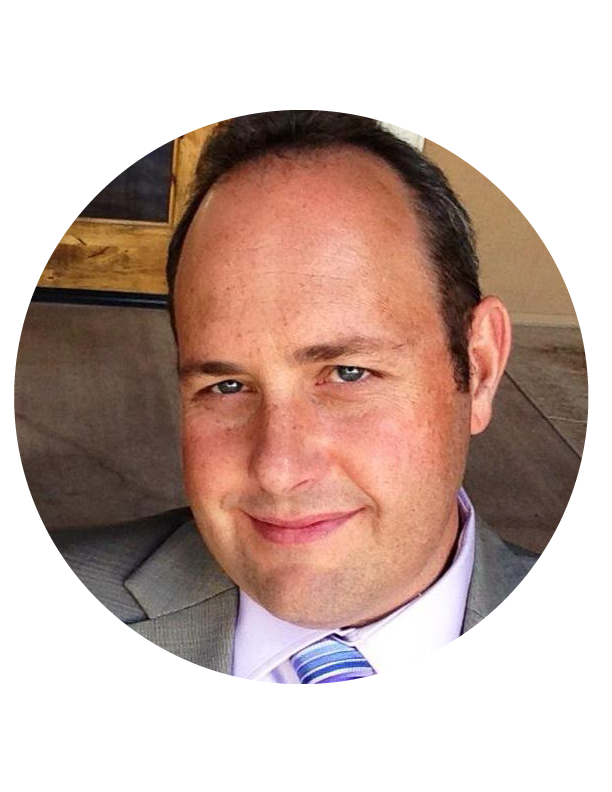 Brian Anthony, CIO, Star Chasers Oklahoma

• 38 unit Carl's Jr. Franchisee
• Mirus Client since 2009
Brian Anthony is the definition of a "power-user". Star Chasers, based in California, operates units 1,500 miles apart in Texas and Oklahoma. But, they know exactly what's going on in each restaurant through the more than 5,500 reports and alerts they use to stay on top of things. Brian is constantly coming up with out of the box ideas and pushing the envelope. You can thank Brian for some of the feature updates in Mirus Enterprise.
At our most recent user conference, I had the pleasure of sitting down and talking with Brian about how his use of Mirus has evolved and impacted his company.
---
Leslie: How have things changed since you started using Mirus?
Brian: It's kind of scary to say this, but the sales and labor data is actually secondary now. We're primarily focused on exception based reporting. It's an added bonus to have the sales and labor data, but having the ability to do the exceptions to the rules is what really helped drive our business.
Leslie: Why is it important to be able to look at the exceptions?
Brian: Because the norm doesn't matter. With exception based reporting we can take 25,000 transactions, automatically examine each one, and narrow it down based on certain conditions to give us the five transactions we care about.
Leslie: What kinds of things do you look at?
Brian: Refunds, voids, cash over short, over-rings. We pay really close attention to the movement of cash drawers, which was a new integration that we did in 2013. Checking to see where a floating drawer ends up going, who had control of that floating drawer, where it started, where it closed and then how much money actually turned up short out of those drawers.
Also, tying all the different sources we use back into the check information is really important to us.
Leslie: How many sources do you have integrated in Mirus?
Brian: About 10. We're consistently doing probably between 3-4 integrations per year.
Leslie: Why?
Brian: We see the value in it and we'll continue to integrate as we go. Whenever we do an integration we usually find what I call "nuggets of low hanging fruit" that will help us. We never want to eliminate jobs, but we have eliminated jobs over the year and we've helped stop employee theft. Mirus is an excellent tool to detect employee theft that sometimes happens in business.
Leslie: Tell me about the sources you're feeding into Mirus.
Brian: Inside the main source (which is the point of sale) we do not have any sequel tables we're not sending to Mirus. To put it into perspective, if you took an Excel spreadsheet and started at column A, row 1 we would go to column ZZ, row 65,000, per store, per day.
We've included:
Because all of those outside sources have check numbers attached to them, we can start doing some really deep diving drills. We look at checks, what was ordered on checks, and what was not ordered on checks.
Leslie: What have you uncovered?
Brian: In terms of our text message campaign, we know that doing deep discounting through our text messaging campaign may look fool-hardy when we sell a burger that normally retails for $3.99 and we sell it at a discount of fifty cents. But when we start doing deep dives with the 2-step filtering, we start seeing what other add-ons we get when that discount is used and we can really drive traffic to the higher profit items.
For example, we'll discount a hamburger just above or a little bit below what it actually costs to make; and add a requirement to add a drink on top of that. Profit margins on drinks are significantly different, so we're able to really drive value and look at what it's actually costing us to do those deep discounts and drive people into the stores on days we would like them to be there.
Leslie: How has Mirus impacted your business?
Brian: Definitely on the bottom line. We know for a fact that Mirus has had a huge impact on our bottom line since taking the stores over in 2007. But it goes beyond the bottom line.
Leslie: How?
Brian: I'm a big fan of a rule I believe in called "Management by Illusion." We have somewhere around 120,000 alerts that get executed within any given month. We're a very small operation in terms of the number of people we have in the office that are actually looking at the reports over the global entity. There's no way we would be able to look at every single bit of data that comes in. But when those reports go down to the stores, shift leaders and general managers know that this data is going above board somewhere. If it's not the district manager that asks questions or an operations manager that asks questions, there are times that Steve, the President of our company, will actually email stores and ask questions. It's not every day, on every single alert or every single store, but "Management by Illusion" has definitely helped. It gives employees a moment of pause, if someone is thinking about stealing a case of meat or giving free food to a friend.
Leslie: What would you tell someone looking for an exception based reporting system?
Brian: Don't let a pretty website with different colors and fonts fool you. What's most important is the actual data that's behind everything. When you run a 2-step filter and you're looking at seeing if a coupon actually moved the needle, it really doesn't matter what color the screen is. Ultimately at the end of the day, the 1's and the 0's mean everything and the data is the most important.
Leslie Why would a franchisee be interested in something like Mirus?
Brian: Our franchisor has a cloud reporting system, and we just felt that it was very restrictive and we didn't have the ability to do ad-hoc reporting. When it comes down to the data behind it, Mirus is extremely more powerful than the other solutions we had. As a franchisee I like controlling my own destiny, and Mirus has been a great tool for our business.
I'd like to thank Brian for taking the time to share his thoughts.

Ready to take a closer look at your business and start "managing by illusion"?
---
What Are Your Thoughts?

Please share your stories, comments, and any other tips that may be helpful!



About Mirus:

Mirus provides decision makers across operations, finance and marketing with actionable intelligence. Our analytic software consolidates transactional information and a host of other data sources to measure and improve restaurant performance. Headquartered in Houston, Texas, Mirus is a recognized leader in restaurant business intelligence.

For more information, please visit www.mirus.com