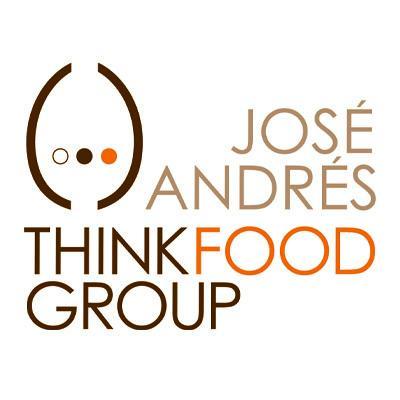 Our clients love us, and we love them right back! We're constantly amazed by their ingenuity and accomplishments. Their ideas and requests are what keep us on the leading edge of restaurant business solutions. Periodically we like to shine the light on our clients, their accomplishments and what they're doing to increase their restaurant profit margin.
ThinkFoodGroup is the innovative company behind Jose Andres' restaurants, hotels, food products, media, educational initiatives and philanthropy. They have over a dozen concepts, each as unique as their creator himself. The overflow of data streaming from each unique concept and from a multitude of systems is what led ThinkFoodGroup to partner with Mirus.
I recently had the chance to sit down with ThinkFoodGroup's Elizabeth Geny, Operations Manager and Jessica Berman, Operations Systems Specialist to learn how Mirus is helping them consolidate and better use their data.
---
How does ThinkFoodGroup use data?
EG: We use data lots of different ways. Daily we get a DSR (Daily Sales Report). We look a lot at comparisons so we look at gross sales versus last year, discounts versus last year, labor, guest average, all on a report, daily.
JB: We use different reports in many different ways. A manager will ask for what they want and it's not always used in every store the same way. I think we have about 500 different reports. We have so many stores to look after and they all want something different.
How does Mirus help you bring your information together?
JB: We can use global data to pull all the restaurants together, like our top best global, top best entities. By comparing them all together they can compete in a friendly way.
The reports spur competition amongst your different restaurants?
EG: Always. It's important that all the locations can see everyone, so they know where they stand. Most of them are different sizes but there's a few that are the same size so they try to beat each other every day.
JB: Fun story, from the operations standpoint, managing one of our restaurants at China Chilcano, we're similar in size to Jaleo in Washington, DC. And when we first opened we had this struggle of wanting to compete with our direct like sister, in terms of cover count, gross sales, whatever the case may be. The GM would go back and forth and talk about how we could beat them one day and it's all friendly and it's fun.
Now seeing it from an operations standpoint as a whole, it's really nice to compare everybody but still separate them because they are all very different.
How do you handle restaurants with different POS?
EG: Beefsteak has a different POS; so for example they call cover count guest count whereas with full service we call it cover count. We had Delyth (the Mirus Account Coordinator) help us integrate them so across the board it's now cover count. Now it's the same on both ends even though on the backend they're two different things. To the user it's the same thing so we can compare it in one report. Our CEO wants to see all the restaurants but she doesn't want five different reports for different concepts.
JB: We have a conference call with her every Monday, and we look forward to it.
EG: She's been super helpful. When I started using Mirus I had never used anything like it so I started from scratch. I would build reports and then couldn't figure out how to do something, so I'd email Delyth. She was great helping me learn and still helps me learn. There are still things we can find out more about.
Mirus pulls from several data sources (Micros POS, Aloha POS, Compeat – Inventory, Invoice, & Food Cost, Hot Schedules Labor) into your data warehouse. Tell me how you use your Budget information in Mirus.
EG: You can't really look at anything and know if you're doing well unless you have something to compare it to. So we have our budgets uploaded. The labor report that the restaurants receive daily has our budget on there. And there's a calculation showing the difference to see if you're up or down versus your budget. The managers can quickly see am I on the goal towards meeting my budget.
JB: They see monetarily and then percentage wise and it's memorized by all our bosses everyday.
EG: Which is helpful so there's no surprises, hopefully, when they get their P&L. They know exactly how they've been doing the entire period.
How do the restaurant managers receive reports?
EG: Most of their reports get emailed automatically everyday at 7:00am.
JB: Some are HTML, some are Excel files because some people like to alter the reports, add columns and customize it. It just depends on how someone wants to use it on their end.
EG: They're looking for the report in their inbox every morning. They look at their labor, they get their item sales daily to look at what they need for their PARs for the day. They use it front of house and back of house for scheduling. They use it in every aspect I would say.
How do you use Mirus to track labor?
EG: We look a lot at overtime. Our director and the managers and chefs get an overtime report daily to see who is going into overtime. Also, everyday they get a clock out report to see if someone didn't clock out on time. This is really helpful so that then they can catch it and edit it that day instead of finding it way later or not discovering it.
What kind of impact has Mirus had on ThinkFoodGroup?
EG: I think Mirus has had a positive impact on just being able to see the data in a user-friendly way. I know it was a big transition for everyone to move from our previous reporting software. But with Mirus it's great because before you would have 5 different reports whereas Mirus we can have all this data in one report exactly how we want to see it with no extras.
JB: I think coming from working in the restaurants and the things that we want to see, it's exactly what you want, and it's very much a customizable experience. Before you almost had to force yourself to log-in, see what was going on, click on the right things. Now alerts are sent to the managers, they have all the information, and the things that they want to see. People want to view and use the data and want to learn more because there's more to it with Mirus.
What sets Mirus apart?
JB: The main thing about Mirus is you can create whatever you want so it's like you can only take the tool as far as you can be creative about it. It's something I'm learning everyday about how to build this or different ways to do that. If you have it in your mind it can be put on paper. And it's really fun to be able to be that creative, everyone's an individual and every restaurant is a little bit different. To be able to just be an artist with Mirus is fun.
---
Thoughts?
Have any questions for our clients? Please share your comments and any other tips that may be helpful!
About Mirus:
Mirus is a multi-unit restaurant reporting software used by operations, finance, IT, and marketing.

For more information, please visit: www.mirus.com
If you enjoyed this blog, please share this post by using the social buttons at the top of the page and make sure to leave your thoughts in the comment section below!