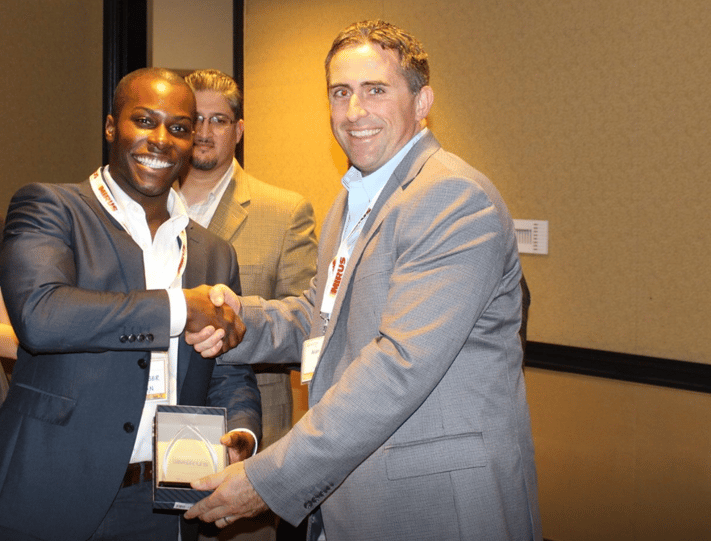 Our clients love us and we love them right back! We're constantly amazed by their ingenuity and accomplishments. Their ideas and requests are what keep us on the leading edge of restaurant business solutions. Periodically we like to shine the light on our clients, their accomplishments and what they're doing to increase their restaurant profit margin.
Several years ago, the Mohegan Tribe determined that business diversification opportunities in non-gaming areas were required to maintain self-sufficiency and created a subsidiary, Mohegan Holding Company, LLC to manage these ventures.
The franchise food industry was deemed a good fit, and since 2014 Mohegan Holding Company has entered into agreements with Arooga's Grille House and Sports Bar, Smashburger, Jersey Mike's Subs and Pasta Vita. They have numerous restaurants in Connecticut, Massachusetts and Rhode Island with plans for dozens more across the region in the coming years.
I recently had the chance to sit down with Mohegan Holding Company's Ray Fraser (in the photo above) to hear how they use Mirus to automate their reporting.
Ray Fraser is a Business Systems Analyst at Mohegan Holding Company.
---
Why did you choose Mirus for your restaurant reporting needs?
I would say the number one reason was flexibility. When you're on-boarding a technology it's important to have a partner that is willing to work with you and with the systems you have. At Mohegan we have 4 different concepts, each a little different than the other. We felt that with Mirus, even though the integration process might bring up some challenges we trusted they would be able to work through them. But, it wouldn't be like pulling teeth, it would be an enjoyable experience, which it has been.
What made you trust the Mirus team?
The amount of experience they have in the restaurant industry. A lot of the other competitors that we looked at, they all said yes we can integrate but a lot of them had finance backgrounds, operations backgrounds and very few of them had a restaurant background. Having someone that understands the value of a PMIX or a Sales & Labor report, those things were important to us. Having somebody that could relate to the situations that we're in.
Did you have any hesitation believing Mirus can do what they say they can do?
100% hesitation. I feel like a lot of people can relate to the fact that they've all been in sales calls or in sales presentations where they're promised the world and then when they go behind the curtain it's a whole different story.
Did you find that with Mirus?
No, what I like about Mirus is that my executives can come to me and say they want a report and I can say yes it can be done. I might not know how to do it right off the bat but I can call someone at Mirus, they'll pick up the phone and we will build that report. And the great thing I like about it is I only have to build that report once. And from there I have a template so if that question ever comes up again I only have to do the work one time.
Have you guys had any Mirus homeruns yet?
Definitely, 100%. One, the time we've saved in having to have managers go in and create reports. Mirus is now creating those reports.
Another area is that with loss prevention we're able to get a better handle of what's going on in the operations and what they need from us.
Three, we're actually able to figure out what are our best performing areas and how do we leverage them. And we're taking a look at what's not performing real well and what's factoring into that, are we promo-ing too much, are we not promo-ing enough?
Tell me about how you've used Mirus to automate reports.
To give you a quick idea one sales and labor report used about 60 data points. Before Mirus, an employee would have to go to 3 different data sources just to copy and paste in line by line each data point into an Excel spreadsheet and get it over to executives.
With Mirus we are able to only create the report once but then auto schedule the report to go out to the executives every day. We roughly saved 1-2 hours a day in work time.
How does getting that information out faster benefit your company?
It's huge for us. There would be a 1-2 hour delay in the executives getting information. Now, they're able to make faster and more well informed decisions, which impacts the operations in great ways, from loss prevention, to better labor control to an increase in sales.
---
Thoughts?
Have any questions for our clients? Please share your comments and any other tips that may be helpful!
About Mirus:
Mirus is a multi-unit restaurant reporting software used by operations, finance, IT, and marketing.

For more information, please visit: www.mirus.com
If you enjoyed this blog, please share this post by using the social buttons at the top of the page and make sure to leave your thoughts in the comment section below!