There's a lot of talk today about branding and company culture. These are just new terms for an old concept : reputation. Branding and culture are reflections of your company's reputation from the inside out.
Some companies successfully differentiate themselves in this category. What makes a company stand out against countless competitors? Walking the walk. Well respected restaurants are known for their people as much as a quality product or competitive price.
A "brand" is merely an abstract concept without certain tangibles like company culture. In the age of ongoing minimum wage discussions and worker strikes, the food service industry has earned a reputation for expendable employees and poor morale at the store level. When it comes to exceptional company culture, we have a few stand outs right here in our backyard. Here are a few brands known for valuing employees and community charity.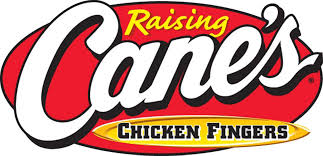 Raising Cane's
Founder Todd Graves' idea was born in 1996 featuring just one item - chicken fingers. This simplicity has been a cornerstone for Raising Cane's success. Graves' singular vision has also helped the brand excel at establishing a unique company culture. Now based in Dallas, Graves explains the distinctive credo that drives daily operations, "Our concept is One Love : We do one thing and we do it right. But a big part of it is the culture of the restaurant (we play music and have an open kitchen where staff members can chat with customers) and our community involvement." Graves makes sure they walk the walk. "My accountant calculated the other day that we've donated 27 percent of our profits."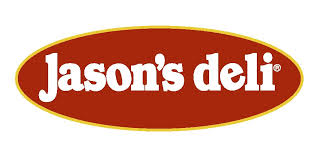 Jason's Deli
Beaumont, TX is the birthplace of America's top grossing restaurant under 300 locations. Jason's Deli can also boast about its exemplary employee development programs and culture, too - but boasting isn't high on Founder Joe Tortorice's list. "How do you get people to follow you? I believe it's to serve them. Do more than merely pay them well : through encouragement, humilty, and generosity, help them to live well." The Jason's Deli Fishing School is founded on the principle "teach a man to fish and he'll eat for a lifetime." The program "offers free classes on life skills to employees at every level - financial planning, marriage enrichment, spiritual and physical wellness." - Mays Business Online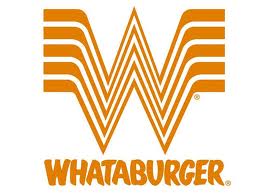 Whataburger
Corpus Christi TX, 1950 -- Entreprenuer Harmon Dobson trades oil drilling, ship building, and diamond trading for a slightly more humble venture - hamburgers. By 1967, Harmon had lived to see his vision expand to 40 stores in 4 states. He left his legacy in its infancy, and the Dobson family has seen it through to 700+ locations, celebrating Whataburger's 64th anniversary in 2014. CEO, Tom Dobson, the Founder's eldest son, sums up his father's work ethic, " 'Do an honest day's work with integrity and respect'. And we don't want to lose that culture." The Whataburger business model works, in part, because "the company has aligned its compensation with its values. It pays even entry-level employees above minimum wage, and the top 20% of operations managers earn double the industry average. Nearly half of its employees contribute a portion of their pay to the Family Foundation, which offers an emergency fund for coworkers in crisis." - Mark Mazetti, Texas Monthly

And now, a little about us...MIRUS was founded in 1999 with the goal of offering software sloutions over the internet. Our founders recognized and seized the opportunity to serve the restaurant industry and, as they say, the rest is history. Today, MIRUS is widely considered to be the thought leader in reporting and analysis tools for that same restaurant industry. Simply put, we help restaurant executives gain greater control over their stores. We are proud to help our clients harness the power of their information and look forward to continued innovation within the realm of business intelligence software.
MIRUS employees enjoy benefits typically associated with a large company as well as the flexibilty of a small one. They value their fellow team members and bring their own unique contributions to the table. Most of all they want to be a part of helping our clients take their stores to the next level. If this sounds like you, we'd love to hear from you.