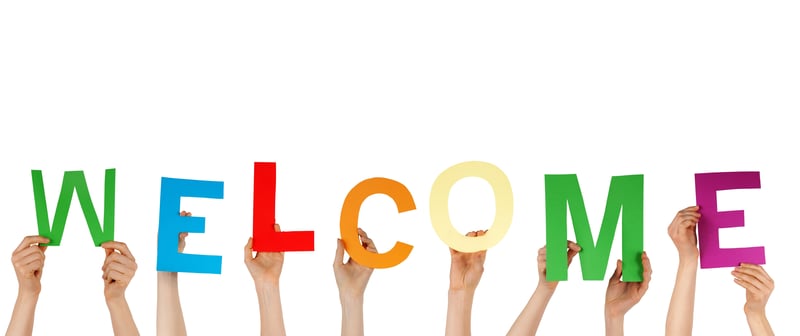 Mirus has long attracted a diverse group of chain restaurant companies interested in using the best tools for analyzing and measuring restaurant performance. I would like to take a moment to welcome recent clients who have given us the privilege to work with them.
While Mirus clients may come from all corners of the restaurant industry, they all share a passion for accurately measuring how their restaurants, crew and menus are performing.
Welcome new #MirusNerds! We will work hard to provide the best multi-unit restaurant reporting solution.
Based in Omaha, NE, Flagship Restaurant Group is a national restaurant company committed to delivering food and fun dining experiences. Flagship develops and operates a number of restaurant concepts, from Sushi to Tex Mex to Seafood to Pizza and many more.

Recently, they developed the Flagship Commons in Omaha, where they served over 25,000 diners in the first week. Flagship Commons includes three locally-owned favorites: Aromas Coffeehouse, Amsterdam Falafel & Kabob and Flagship's own Blatt Beer & Table. The hall also features five original concepts: Yum Roll by Blue Sushi Sake Grill, Clever Greens, Juan Taco and Weirdough Pizza Co.

For more information, visit: Flagship Restaurant Group
Who says you need a business plan to start a taco joint? With a head full of ideas and a slight ache from partying all summer, Michael Rypka left his fancy executive chef job to chase his dreams. He soon found them in Austin with a newly acquired food trailer and a red Vespa scooter. A house was mortgaged. Credit cards were maxed out. And in 2006, Torchy's Tacos opened on Bouldin Creek at South 1st.

Watching cars drive by, Mike realized he had bet his life savings on green chile pork and fajitas mixed with his own desire for some great street food. With no customers in sight, Mike hopped on his scooter and handed out free chips and his award-winning salsa to personally invite everyone to stop by the trailer for some tacos. It worked.

For more information, visit: Torchy's Tacos
Based in Miami, FL, Benihana has been a highly respected brand since their first location in New York City in 1964.

Benihana restaurants are a place to meet new friends, celebrate special occasions or just enjoy an entertaining meal. Our highly skilled teppanyaki chefs slice and dice your meal, providing entertainment as you enjoy traditional Japanese cooking using American favorites like steak, chicken, seafood and vegetables. Benihana pioneered the communal dining concept in the early 1960s where up to eight people are seated around a steel hibachi grill waiting anxiously for their personal show to begin. Currently, Benihana holds the record for the longest running dinner show in the world.

For more information, visit: Benihana
Based in Japan, REINS International operates more than 1,200 locations around the world. The philosophy of "Kando Sozo" means to exceed expectations and create memorable experiences. This philosophy is well understood across all of Reins' stores including the ones outside of Japan. We are currently working to expand Gyu-Kaku restaurants around the world. We hope to share everything we have with customers around the world, to put smiles on all of their faces,and to have more and more people experience the best of Japanese culinary culture.

For more information, visit: REINS International, Inc.
Based in Austin, TX, co-founders Michael Heyne and Dominik Stein launched VERTS in 2011 with the simple but bold idea of reimagining the popular Mediterranean food they missed from their native Europe and making it available for American consumers.

Fans of our food love us so much that in just a few years we've opened over 30 restaurants across Austin, Dallas, Houston and San Antonio. We will be opening more restaurants in Texas as well as expanding to cities on the East Coast of the U.S. in 2016.

For more information, visit: Verts Mediterranean Grill
Have questions about Mirus?
---
Thoughts?
Are you interested in a multi-unit reporting platform? What do you currently use to monitor performance?
About Mirus:
Mirus Restaurant Solutions is a multi-unit restaurant reporting software used by operations, finance, IT, and marketing.
For more information, please visit www.mirus.com
If you enjoyed this blog, please share this post by using the social buttons at the top of the page and make sure to leave your thoughts in the comment section below!