According to the Mirus Index, January closed with the best sales and traffic performance since 2015. Traffic, in particular, has been an industry problem for most of the last 5 years.
Preliminary results for January have given the industry a huge boost to start the year. Comparable store sales were up +3.86%, and comparable store traffic, for some the more important result, was up +2.42%.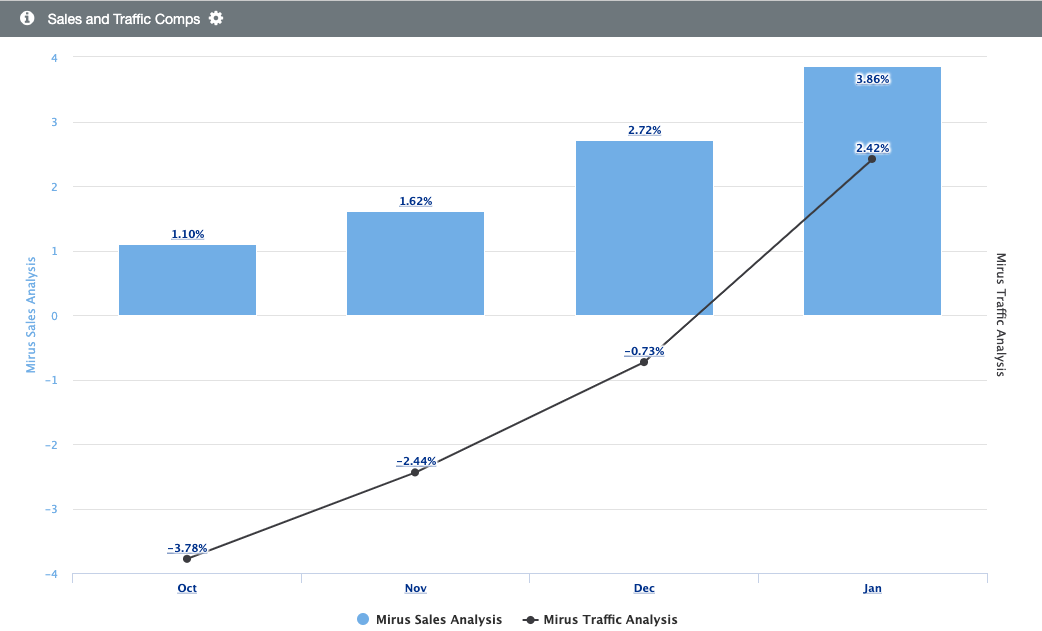 The two weeks leading up to the Super Bowl were very strong, with traffic growth of over 6% for the last two weeks in January. Perhaps it is no coincidence that the University of Michigan consumer sentiment index in the US was also up in January for the eighth consecutive month. The three major US based stock indicies were also setting new records during the month; and maybe that has some families feeling more wealthy.
Maybe the results for January are a strange combination of macro and micro economic factors, or maybe warmer weather, it is too soon to say. However, the lack of explanation won't stop restaurant owners from celebrating the best start to a year since 2015!
---
About Mirus:
Mirus provides services in data management and solutions in custom reporting for the restaurant industry.
Watch Mirus demo and client insight videos on our YouTube Channel
Enjoyed this blog? Share it using the social buttons at the top of the page and leave your thoughts in the comment section below.