Our clients love us and we love them right back! We're constantly amazed by their ingenuity and accomplishments. Their ideas and requests are what keep us on the leading edge of restaurant business solutions. Each month we shine the light on our clients, their accomplishments and what they're doing to increase their restaurant profit margin.
---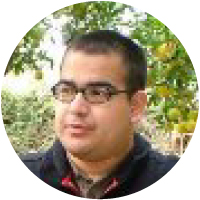 Rudy Cordero, Manager Restaurant Systems, Sizzler USA
• For over 50 years, Sizzler has been America's choice for steak, seafood, and salad Bar.
• Mirus Client since 2011
Sizzler is a pop culture icon referenced in numerous movies and TV shows. The legendary brand has gone through many changes in the past 57 years. In recent years new leadership has successfully worked to turn around the family casual brand.
At our most recent user conference, I had the pleasure of sitting down and talking with Rudy about how Mirus helps Sizzler make quicker, more informed decisions.
---
Leslie: What made you implement a restaurant reporting & BI tool?
Rudy: We had source data coming from all kinds of avenues. We were using different kinds of point of sale systems, different financial systems and then Excel to try and compile it all. We needed a centralized exception based reporting system that could wrangle all our data and produce reports. The way we were doing it, pulling reports out of this area and this area and then trying to make it work, was just too cumbersome and too labor intensive.
Leslie: Why would an IT Director or CIO want to use a 3rd party system instead of building it themselves?
Rudy: Time savings. It allows you to work on other areas and be strategic and preventive rather than reactive. Just getting the data from all the different sources and handling it is a big help.
Leslie: You've worked with both internal and external data warehouses, how would you compare the two?
Rudy: It's a lot easier to do the external because everything is built for you, you don't have to build it from scratch. You just basically take the data and feed it into where it needs to be and just start building reports. Whereas, internally you have to take into account all the different sources that you're trying to pull, and write that code. Then you have to write the other code that then allows you to write the reports.
Leslie: Why did you end up choosing Mirus?
Rudy: Doing the evaluation with Mirus, and then looking at Excel, Access, or building our own data warehouse from a cost prospective and then the manpower, it just was a lot easier and made more sense to use a 3rd party that already had this in place rather than spending the time and resources to bring in specialists to write just that kind of reporting. You don't need a specialist to use Mirus.
Leslie: How did implementing Mirus save you money?
Rudy: When we started the Mirus project, our main Excel report writer left for another position with family, not because Mirus was coming in, because she was embracing it, actually she was a big help to make sure a lot of data tied out. When she left there was a big worry that we need to replace her but we thought let Mirus be that person. So you're talking a salary right there that you don't have to replace. And we've never replaced her since. We've actually had one more person leave to another job that we've not replaced. And so Mirus has paid off two salaries.
Leslie: How do you use Mirus?
Rudy: It's a tool that helps to wrangle all the data, because we have multiple sources of data from point of sale, financial, labor and it wrangles all that data into a condensed form that allows you to do filters, business intelligence and gives you very good analytics to be able to make business decisions and preventive things, whether it be loss prevention or just reporting your financials. With some of the point of sale systems that are not cloud based yet, someone will say I need access to this application and I can say no you don't, you can use Mirus as an online tool and you get the same data you're getting out of the applications.
Leslie: Who uses Mirus?
Rudy: Everybody does. Operations is the biggest user, and then all of our Accounting and our Marketing. Everybody is aware of Mirus, everybody knows Mirus, and everybody has an account with Mirus.
Leslie: How has Mirus helped your business be more successful?
Rudy: It has helped remove a lot of the unknowns or the delay in making decisions.
Leslie: What makes Mirus different?
Rudy: I like that the team is all very knowledgeable. The team is aware of accounts and if they're not intimately aware I can get an answer in the next day or two, because they're all pow-wowing.
Leslie: How would you explain Mirus?
Rudy: I would say, it's a blender. It takes all your ingredients and creates that product for you to be able to report out of.
Ready to wrangle things together?
---
What Are Your Thoughts?
Please share your stories, comments, and any other tips that may be helpful!



About Mirus:

Mirus provides decision makers across operations, finance and marketing with actionable intelligence. Our analytic software consolidates transactional information and a host of other data sources to measure and improve restaurant performance. Headquartered in Houston, Texas, Mirus is a recognized leader in restaurant business intelligence.

For more information, please visit www.mirus.com