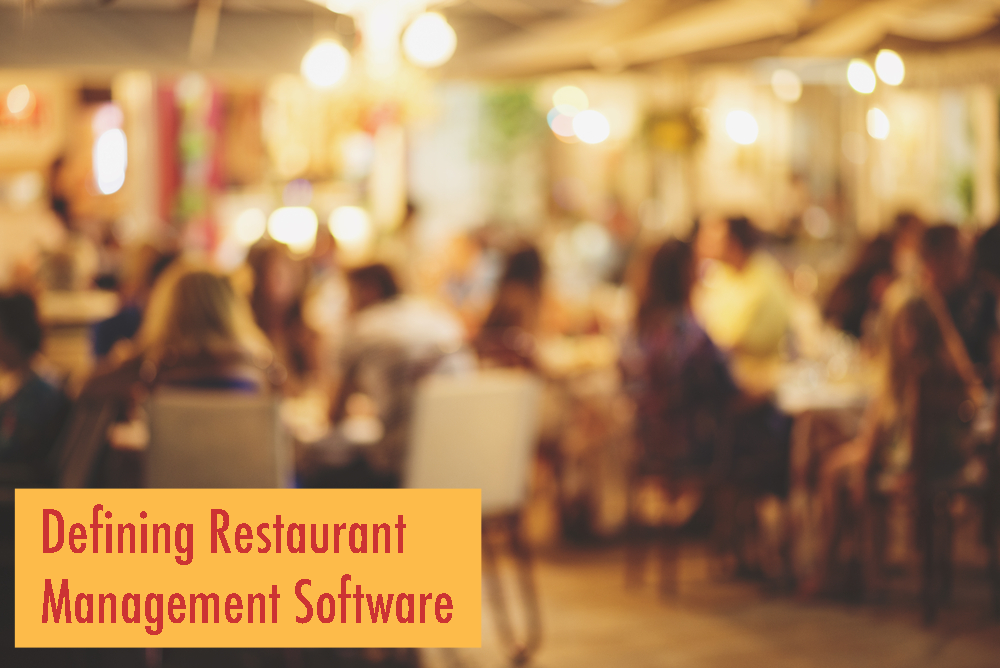 Like many terms in the restaurant industry, "Restaurant Management Software" is widely used, creating a complex understanding of what it actually means. In this article, I'd like to briefly discuss why that is, explain what I have learned so far by studying its use in our industry and tell you how to get a clearer picture of what defines solutions that are classified as Restaurant Management Software.
Defining Restaurant Management Software
In short, restaurant management software is any software that organizes and cleanses restaurant data, which allows management to make better decisions.
Some software providers focus on specific aspects such as loyalty or service timers. Others merge multiple categories into one solution like a marketing platform that handles loyalty, mobile ordering, and digital menu boards.
Some companies focus on one segment, like a BOH system that only works with pizza restaurants. Others may have a broader scope, like an accounting software that services retail, healthcare, and restaurant industries.
It can get confusing
A solution identifying itself as a restaurant management software can get confusing when multiple companies start speaking the same language but not offering the same tools. Especially on their websites, it can lead those seeking a restaurant management system to believe that they can compare apple to apples - but that's not the case.
If you Google "restaurant management software" and visit a few different websites, you'll notice most share the same broad language:
"Increase profits"
"Improve service"
"Save money"
"Integrate data"
"Create reports"
"Decrease loss"
"Engage customers"
This can be misleading because the broad language poorly explains the software's scope and details. When a business needs to combine their incoming loyalty data with a custom marketing excel spreadsheet, will any company be able to do that? You need to be able to answer what a solution can do, what it can't do, and how those features and benefits are reached. For instance, one company's definition of "reports" could be completely different and incomparable to others.
Why the vague details?
As a marketer, it's important to say what you can offer but not necessarily what you can't. Perhaps some restaurant management software companies include vague terminology or leave details out of their solution descriptions because they fear losing out on business.
They might be more prone to offer only vague details when a software lacks powerful features. For example, the company I work for has a strong focus on custom above store reporting and integrations. When a restaurant management system claims to have "restaurant reports" but can only deliver a series of canned reports, there will be consumer confusion.
It happens all the time. Think about it, when was the last time you purchased something only to learn that it can not do what you thought it was going to be able to do. When restaurant businesses seek out software solutions, they must be sure they will buy a solution that will solve their problems. If not, there will be lots of wasted time and money.
How to get a better understanding?
Here are a few tips the next time you are shopping around for restaurant management software.
1. Understand what your company needs from a software solution.
2. Ask the software provider questions, as specific as you can, regarding how their features will solve your company-specific problems.
3. Know your company or department budget.
4. Ask for referrals from other industry peers who had the same needs.
Thoughts
Have you ever used a software that could not live up to its description?
---
About Mirus:
Mirus is a multi-unit restaurant reporting software used by operations, finance, marketing, and IT.
For more information, please visit: www.mirus.com
Watch Mirus demonstrations and client insights on our YouTube Channel.
If you enjoyed this blog, please share this post by using the social buttons at the top of the page and make sure to leave your thoughts in the comment section below!