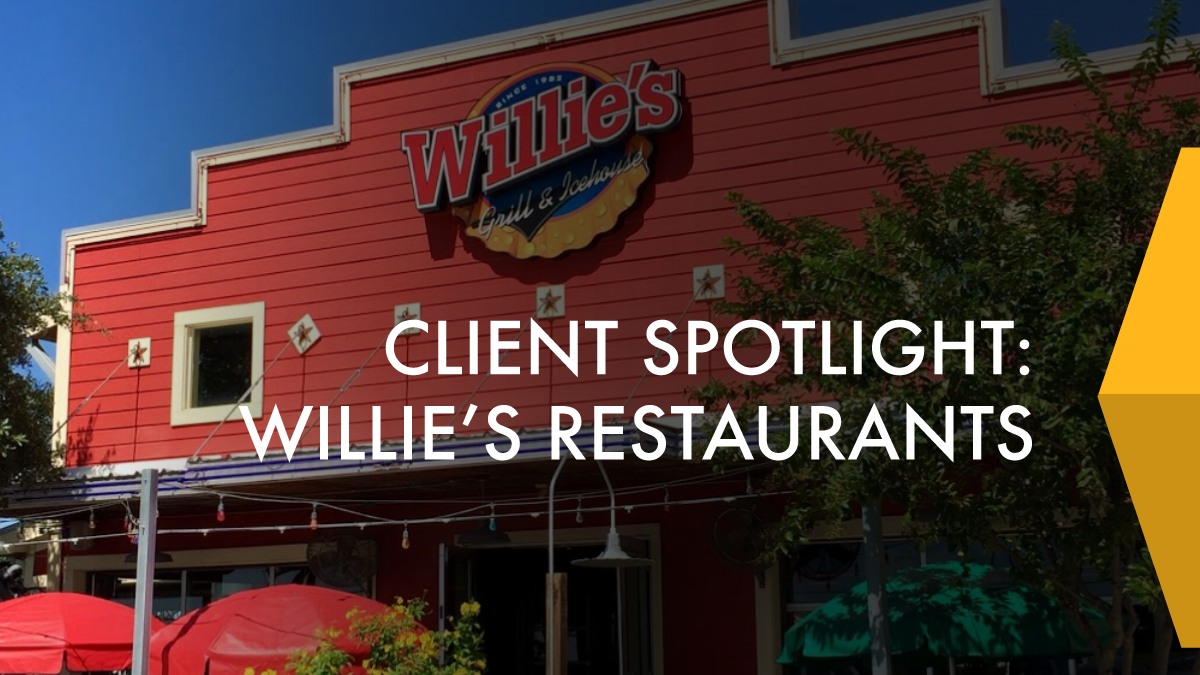 Willie's Restaurants operates two original concepts. Willie's Grill & Icehouse is a casual dining traditional Texas Icehouse where guests can relax and enjoy great food and cold beer in a laid back atmosphere. They also operate Fajita Willie's Cafe & Cantina which specializes in Tex-Mex fare.
Willie's operates a total of 17 locations throughout San Antonio, Houston, and College Station. Each restaurant is unique and tailored to the fit the neighborhood it resides but garage doors and patios are always included for an indoor/outdoor dining experience.
As a Mirus client for over 4 years, we've been helping them manage their sales, actual labor, labor scheduling, speed of service, guest loyalty, and weather data. Not to mention a Point of Sale transition.
I had the chance to sit down with Willie's Financial Analyst, Rikky Salazar, to talk about how Mirus helps them manage labor and increase sales through employee contests.