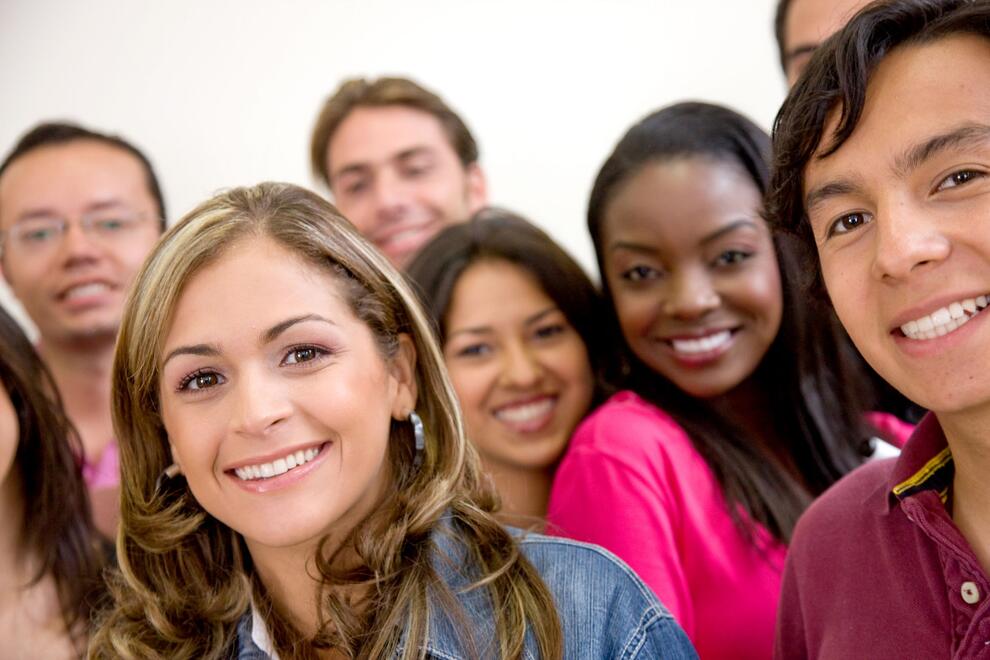 The Millennials, born in the two decades prior to 2000, are the largest generation in history. They have comparatively plump wallets now and their buying power will explode in years to come. Accenture reports that American Millennial shoppers spend $600 billion each year; by 2020, it will swell to $1.4 trillion annually and represent almost one third of total retail sales. From here on, every day that you don't put Millennials first, you're losing customers. How do you market to them? How do you capture your share of their spending? How do you ensure they convert into repeat customers? It's more than just serving food at a reasonable price.
According to a recent study by QSR, Millennials demand strong digital presence in their restaurant choices. QSR conducted a detailed data analysis on 220 restaurant chains and found that only 18 percent of eateries, fewer than one in five, could digitally compete on both a national and local level. "On average," Christine Ferris, public relations and marketing manager for Smashburger, noted, "restaurants scored the lowest in depth and visibility." The restaurant industry must invest in high-tech websites and social media to capture business. Restaurants must market where potential customers hang out.
Forbes reports that Genereation Y (another term for Millennials), feel that technology defines them. Makes sense, since most were born with smart phones in their hands and can't remember a time before they were continually connected. Managers will need to team up with technology, data, analytics, and process partners to provide service performance Millennials demand. The business bible cautions that restaurateurs should bring their best game because these spenders settle for nothing less.
Here are a few pointers to attract Millennials as customers:
Customer Service - Companies may have been able to get away with poor customer service in the past, but these days, word travels fast. The best way to avoid negative customer satisfaction is to have great customer service.
Social Media - Speaking of news traveling fast - It works both ways! Make sure your company is using social media to connect with your customers.
Mobile Devices - More and more adults are using mobile devices like smart phones or tablets to quickly check out reviews of a local restaurant. They can find out a lot of information just using their mobile devices, so make sure the information you want them to have is mobile device friendly.
Offer Discounts or Incentives - Here and there, surprise your loyal customers and provide new prospects with unique incentives. Don't hand out free meals but connect with customers by "putting your hand out first".
Food Quality - Generation Y cares about food quality. They like to hear things like: fresh, local, grass fed, etc. Depending on the restaurant concept you work with, this may be easier said than done but any concept can generate and market their food quality standards and practices.
Atmosphere - Millennials are all about dining out at unique places and eating unique items. Again, this may be more difficult for franchisee chains but think outside the box. Your chain can provide a clean and safe dining experience that offers great customer service and free Wi-Fi! If you don't have to follow strict franchise guidelines, you have a great opportunity to increase your restaurant's profit margins by increasing price points so long as you improve the dining experience.
Social Responsibility - When possible, show your young customers that you recycle, use biodegradable resources, own power saving appliances, etc. They will respect your care for their future environment.
Open and Upfront - Above all, be open and upfront about your flaws. Before customers make assumptions of your restaurant's flaws, take the bold yet smart route to mention and resolve issues to the masses. McDonald's is currently trying to do this right now.
USA TODAY reports on an unusual move by fast food giant McDonald's clearly targeted at Millennials – a promotional endeavor entitled: "Our Food. Your Questions." Designed to address top concerns of Gen Y, McDonald's chiefs initiated the promotion to address losing Millennial sales to Chipotle and Panera, both perceived to have higher quality food. In the Millennials' book, an affinity for the freshest ingredients is an important driver of restaurant success. Millennials have sparked significant traffic at these two chains through a strong digital presence and an open willingness to invest in superior foodstuffs. Chipotle is the brand currently most favored by Millennials according to Nielsen, gaining the generation's trust by investing in the quality of its food.
Here's a scary fact, Millennials have cut back annual restaurant visits by a whopping 21 percent over the last seven years. Still, Millennials purchasing will blossom and current choices of high-quality ingredients, better food value, and robust preferences for digital connectivity are an indication of future behavior. In order to grow their business, it is critical for restaurants to assess their competitiveness and adapt to these new realities.
Millennials are a unique group, their status in our economy is becoming more and more powerful and as restaurant operators we need to understand how they spend their time and money. Mirus Restaurant Solutions is studying this topic vigorously because we understand that knowing your customer is important to a restaurant's success.
What Are Your Thoughts?

Please share your stories, comments, and any other tips that may be helpful!



About Mirus:

Mirus provides decision makers across operations, finance and marketing with actionable intelligence. Our analytic software consolidates transactional information and a host of other data sources to measure and improve restaurant performance. Headquartered in Houston, Texas, Mirus is a recognized leader in restaurant business intelligence.

For more information, please visit www.mirus.com
| | |
| --- | --- |
| What can your restaurant's data teach you? | |