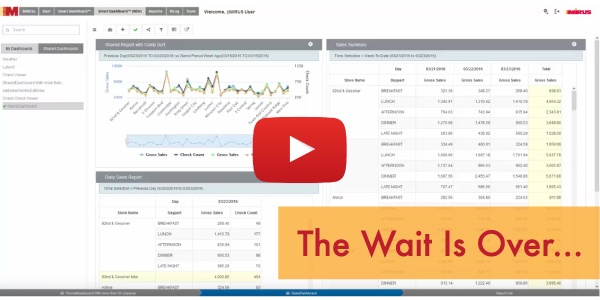 UPDATE 02/4/16:
To do better, we must be better
Improvements to Mirus dashboards are coming and full of enhancements while keeping all the existing functionality! Currently, we're in a beta testing mode as we seek input from #MirusNerds but users should be able to experience the new dashboards by March.
Improvements:
Cleaner layout will make it easier to review data
Flexible layout controls will improve information organization
Better navigation will reduce the clicks needed to find reports
New software coding technology will reduce load times and increase overall performance
Components are reusable and will allow porting to other areas of the application
Responsive tables will allow users to view narrow and tall reports on PC and mobile
After the release is public, we'll continue to make updates based on client feedback. It's important that users give us their thoughts after using the revamped dashboards.
UPDATE 02/11/16:
After beta testing with #MirusNerds, we've made more improvements! We're hoping to put final touches here and there before we unveil the dashboards to all users.
The following features were recently improved:
Improved overlapping web parts on 10 plus reports
Default dashboard indicator
Totals lines and KPI alignment visuals
Drilling
Dashboard menu scrolling
Share screen capability
Menu options
UPDATE 02/19/16:
Updated video shows some changes in the dashboards. You'll be able to see how certain things looked like before and how they are now!
UPDATE 03/28/16:
The wait is over!
We are so excited to announce that the new dashboards are being release to all Mirus users on Thursday, March 31!
Make sure to subscribe to our blog and follow us on social media to stay up-to-date. More details to come.
---
Thoughts?
What is your favorite feature of the current Mirus dashboards?
What improvements do you want to see in the updated Mirus dashboards?
About Mirus:
Mirus is a multi-unit restaurant reporting software used by operations, finance, IT, and marketing.
For more information, please visit: www.mirus.com
If you enjoyed this blog, please share this post by using the social buttons at the top of the page and make sure to leave your thoughts in the comment section below!