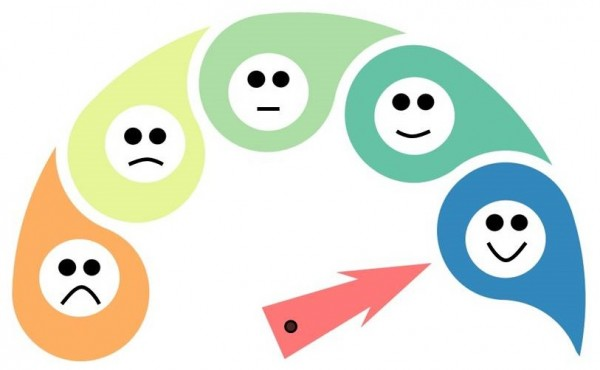 What's CX?
According to Wikipedia, Customer Experience (CX) is the product of an interaction between an organization and a customer over the duration of their relationship. This interaction is made up of three parts:
The customer's journey.
The brand touchpoints the customer interacts with.
The environments the customer experiences (including digital environment) during their experience.
In addition to the focus on hiring and retaining staff, labor and food costs, customer engagement technology and winning the guest / customer through exceptional service are among the top priorities for restaurant companies that want to win the wallet and mind of the customer.
And let's face it - given the down turn in traffic across all segments of the industry, if you aren't taking the steps needed to exceed your customer's expectations by delivering and exceptional experience, you're in the minority.
In fact, several years ago (way back in 2013), it was said that by 2020 customer experience is going to become the leading differentiator, outstripping price. I believe this prediction to be accurate and may have even arrived a little sooner, given the current emphasis on the customer.
OK, so if you're going to compete on customer experience you're going to need to know what your customers expect. Let's deal with the elephant in the room first – customer-facing technology.
Sure, there's a bevy of digital technologies that are being touted and applied to further the customer experience. To name a few:
| | |
| --- | --- |
| • Mobile apps | • Online ordering platforms |
| • Tabletop tablets | • Mobile payment services |
| • Digital Signage | • Kiosks |
And yes, there's no doubt that some or possibly all of these are going to help you improve your customer's experience by making it more convenient for them to do business with you. But, don't forget hospitality is still KING and should be on the top of your to-do list. Just look at Chic-fil-A, rated the friendliest chain that continuously scores high marks in customer experience by working with and emphasizing that everyone (especially customer facing positions) on their team simply say Please and Thank You.
So, what makes your guests want to come back?
According to Phoenix Marketing International, who conducted research with approximately 50,000 individual assessments of 36 QSR brands found that, aside from the freshness of food and timeliness of service, the other four top factors that your guests are looking for include:
• Order accuracy

•

Appropriate food temperature
• Cleanliness
• Courteous friendly staff
To begin, it's important to understand what you're delivering today so you can work on areas where improvement is needed. To help, you'll want to incorporate an automated way to measure and report on the key metrics important to executing on your customer experience promise.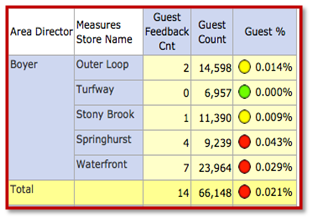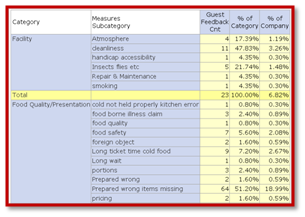 Whether its data gathered from your POS, BOH, Kitchen Display Systems, Drive Thru Timers, Mystery Shopper reports, your Web Portal, 3rd party customer surveys, Turnover, Social Media, monitoring Tips when applicable or all of these along with the myriad of other ways available to gather voice of your customer it's important to:
Understand how your restaurants are performing.
Leverage that information to raise your level of execution.
Continuously monitor activity to ensure you're consistently delivering on your brands promise of excellent customer service.
Adjust as needed.
Conclusion
With metrics readily available your managers won't have to spend copious amounts of time trying to figure out where help is needed. Once they know which locations need help they can look further to see where it's needed most. Having access to timely, accurate and concise information will save valuable time - time that can be better spent working with managers and crew and ensuring you're executing on your brands promise to deliver the best customer experience.
---
What Are Your Thoughts?
What customer experience metrics are important to your business?
How are you measuring your customer experience?
Please share your stories, comments, and any other tips that may be helpful!
About Mirus:
Mirus is a multi-unit restaurant reporting software used by operations, finance, IT, and marketing.
For more information, please visit: www.mirus.com
Watch Mirus reporting demonstrations and client insight on our YouTube Channel
If you enjoyed this blog, please share this post by using the social buttons at the top of the page and make sure to leave your thoughts in the comment section below!