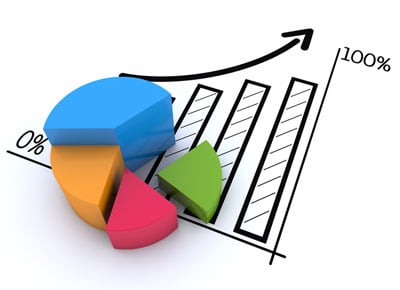 What is a KPI?
Before we delve into our KPI discussion, let's discuss what exactly is a KPI?
A Key Performance Indicator or "KPI" is a measurable business metric used to evaluate factors that are crucial to the success of an organization. A set threshold is used to gauge whether a KPI metric is performing better or worst than your threshold.
Imagine you are the CEO of a 100 unit QSR operation. You need a quick and accurate way to gauge how your company is performing. Using KPIs, you could quickly review business performance during your morning coffee or your monthly meetings. Get an accurate understand of total labor hours, food cost %, number of customers, sales per customer, gross profit on sales, or marketing costs to name a few.
But what KPIs should you consider using first and foremost?
1. Profit
Gauging profitability performance is incredibly important. A gross profit on sales KPI is one way to understand how much profit a location can produce per customer.
Let's say, over the year you notice one location is progressively increasing store profits. On the other hand, another location tends to see a lower profit per dollar.
To investigate further, you ask the regional manager to dig deeper. He finds out that the profitable location has an employee who is skilled at up-selling. Loyal customers know him by name and appreciate his charismatic personality as they stop by to pick up lunch everyday.
The other location has a high turnover. Customers and employees are not engaged with each other which has lead to a drop in overall sales. When customers do make orders they tend to just order the same things which have turned out to be the least profitable items.
What action could you take to reward the profitable location and help the less profitable location?
As the CEO, you come up with a plan to reward the high performing location and help the low performing store. You give the up-selling employee a raise and ask him to frequently meet with the staff of the neighboring location to give them face-to-face mentorship.
Six months have passed and you have noticed in your report that the struggling location has dramatically improved. Their profit KPI is now exceeding the threshold you established. Monitoring the profit KPI across your locations has given you more insight than you could imagine!
2. Comps
Year over year comparisons are a good indicator of locations improving or suffering. Let's say you notice a comp KPI that shows one location has improved net sales year to year.
On New Years day 2015 they did $300 in sales. The following year on the same day in 2016, they did $1,200. This is a success story because the KPI shows that the year to year same store sales have grown by 300%! You reach out to the GM and congratulate them on their year to year success. This gives them a moral boost and you both expect to see simular improvements for the following year.
The year to year KPI could be designated by a color. Green would mean that this location is performing above the set threshold, a yellow would mean average, and red would mean below the set threshold. You would be able to check restaurant comps quickly this way.
As the CEO, you could quickly see how things are going by reviewing KPIs. The efficient data would provide actionable intelligence. Improve what needs to be improved and reward what needs to be rewarded.
Conclusion
In order to be a successful restaurant operator, you need to be able to measure performance and respond quickly to both positive and negative scenarios. Using KPIs are a great way to analyze how business is doing and if you are a manager for a restaurant company, you should be using them.
So how would you begin to start using KPIs? Well the first thing you need to do is have a plan. Select a reporting method and figure out how you will integrate you raw data to even begin to create KPIs.
The company I work for specializes in this type of work. If you ever have any questions, don't hesitate to reach out to us!
---
Thoughts?
Do you agree with our top two KPIs?
What other KPIs should a multi-unit restaurant CEO use?
About Mirus:
Mirus is a multi-unit restaurant reporting software used by operations, finance, IT, and marketing.
For more information, please visit: www.mirus.com
Watch Mirus reporting demonstrations and client insight on our YouTube Channel
If you enjoyed this blog, please share this post by using the social buttons at the top of the page and make sure to leave your thoughts in the comment section below!