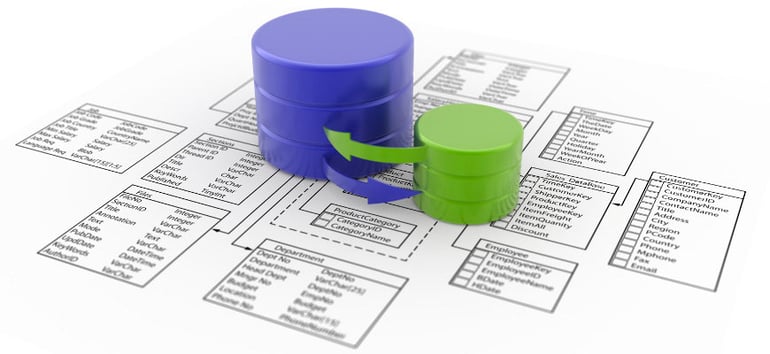 In this Blog post, we will examine the pros and cons of building an your own Data Warehouse, Business Intelligence ('BI') and analytic solution versus licensing one from a leading industry expert like Mirus Restaurant Solutions.
Stakeholders within restaurant companies of all sizes have begun acknowledging the value of having access to timely, accurate and actionable information. The value promised by implementing a BI /Analytic solution varies based on each companies goals and objectives however, a few examples:
Franchisers can analyze and understand; customer purchase behavior, market segmentation, promotional activity, menu item performance, operational execution and customer satisfaction and the affects of weather across the brand to name a few.
Franchisees can focus on labor allocation, overtime and theft reduction, Pmix details, guest satisfaction and overall operational execution
In either case, with easy access to all your data and the ability to customize your own reports you to will be able to more quickly identify areas of opportunity for growth and improvement and make fact-based decisions that deliver the best outcomes for your business.
So, if you're a restaurant company that wishes to keep up with the competition by accessing and analyzing your data you have two broad choices; Do-it-Yourself ('DIY') typically using a combination of licensed software tools plus in-house as well as specialized consulting expertise or working with a cloud-based, software as a service (SaaS) provider who's been there done that and will let you pay as you go for an out of the box data warehouse with BI and analytic capabilities. This decision will have a significant impact on how the solution is developed, deployed and used going forward.
I understand the appeal of the DIY BI for restaurant owners / operators and their IT teams and for those who choose to take this project to task I wish them well – but with a note of caution: Not many restaurant companies have the breadth and depth of specialized talent needed to create a solution that will meet all stakeholders' expectations.
Today, you can easily search the Internet on the success and failure rates of DIY BI development projects. What you'll find, between 30% and 70% of all internal data warehousing projects fail to live up to the expectations of management within the first 18 months to 24 months. That's not to say they fail outright, just that they fail to consistently deliver needed results. That's a big investment risk vs reward ratio only to wind up with a partially capable solution.
Here's a closer look at the Pros and Cons of each approach.
DIY Data Warehouse & BI Solutions
Pros
You own the system.
Your IT team controls what is added to or built into the system; your financial and analytic teams can customize the solution as needed.
You can integrate the solution into other software applications your company uses.
Cons
DIY solutions are typically very expensive to buy, build and maintain; factoring the significant investment of money, time, and resources expended it can be very difficult to replace a system even if you determine it is not satisfying everyone's needs.
Installation time can take 12 to 18 months or more depending on resources applied and their knowledge of your business, the state of your data and more.
You will need to buy additional hardware, which can be expensive; if your company's needs and abilities change over time, you may need to update or replace the hardware.
You are dependent on your IT team for installation, regular updates, and installing any new source systems you seek to deploy.
New features and functions may / may not be available without added cost.
The IT team or 3rd party resources will be needed to install, test, deploy and provide training for new software updates.
In almost every case, you'll likely need to hire software consultants for the initial implementation and then to assist with some of the day-to-day and project based changes the system will require.
Your BI solution will only be as good as the data model created to support your environment. Companies almost always forget something during the critical 'initial implementation phase', which will cause complications later.
You IT team may need to hire a Database Analyst to work on the ongoing maintenance and project work. Given the demand, these positions earn top pay and are not always easy to fill.
Your IT Team may become the source of all report requests making access to timely information a challenge as requests stack up.
The majority of IT personnel do not have the right mix of statistical and mathematical skills required to formulate the questions needed to produce answers to the challenges facing your business.
Your IT team will need to continuously monitor, analyze and adjust to preserve performance over time.
Cloud-Based Systems
Pros
Cloud-based systems are relatively inexpensive (compared to DIY systems) to setup and are often available as a SaaS model / monthly subscription basis, eliminating any large up-front investment and making it easier to switch if the system does not work for your company.
Installation is very easy, typically from 35 to 40 work days.
No specialized IT resources or consultants are required. In fact, very few, if any, IT resources are needed at all for installation or everyday use.
Cloud-based systems have huge, distributed back-end computing resources that are essentially limitless; you won't need to add expensive servers because that's all handled by the SaaS provider.
Good cloud-based systems have highly sophisticated security features that would not be worth the investment for most companies individually.
Solid cloud-based providers own the majority of their software so when clients request enhancements they can be made without the need to consult with or seek permission from a 3rd party before changes can be implemented.
The best cloud solution providers operate an agile development environment and are continuously listening to their clients and then releasing software (every 4-6 weeks) updates that make their systems more responsive and feature rich for their clients.
SaaS providers focus strictly on business intelligence solutions. That is all they do, 24 hours a day, 365 days a year. This focus results in a unique set of features, functions and capabilities that you will not find in any DIY BI software solution.
Cons
Because cloud solutions are Web-based, computing can, at times, be slow or even impossible if your internet connection is down.
The solution may have a limited ability to work with other integrated software packages your company may use.
Summary
There are several good, generic data warehouse tool sets available in the market. However, a successful data warehouse must include the entire infrastructure and services to meet the needs of the information users – anything short of addressing your information consumer's needs will undermine the users trust and diminish the systems use and overall effectiveness. A SaaS solution like those offered by Mirus effectively reduces this risk and delivers superior economics over the long term.
Solid cloud based providers like Mirus deliver the results needed and are accountable for the entire solution. Additionally, unlike DIY, SaaS providers like Mirus invest millions of dollars in software development, infrastructure and human capital. Those investments ensure that the latest features are available, infrastructure is able to support ongoing needs and there's ample highly qualified talent to address any questions / issues that might arise.
On the whole, the benefits of SaaS based solutions far outweigh those of a DIY system, while the disadvantages of the DIY are fairly significant.
Thoughts?
What 3rd party systems, if any, do you currently us now and why?
Do you agree with the points I brought up?
About Mirus:
Mirus is a multi-unit restaurant reporting software used by operations, finance, IT, and marketing.
For more information, please visit: www.mirus.com
Watch Mirus reporting demonstrations and client insight on our YouTube Channel
If you enjoyed this blog, please share this post by using the social buttons at the top of the page and make sure to leave your thoughts in the comment section below!