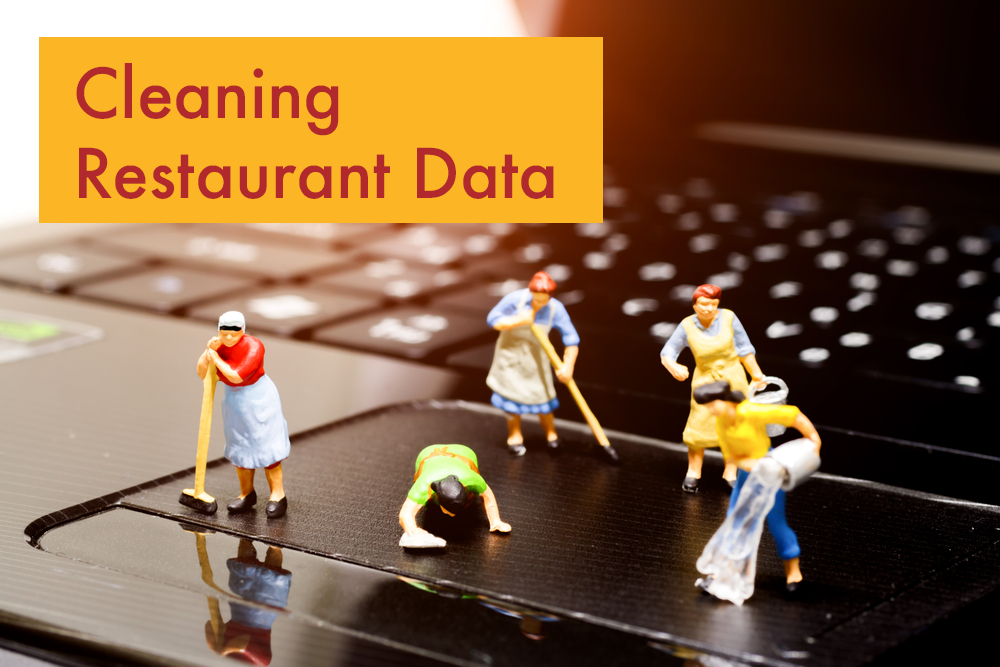 Data collection is important but the quality of data for a restaurant enterprise is key to ensuring that it is used in the most productive way. Inaccurate and outdated data can affect overall productivity. When multiple sources of data are getting pulled into one database, duplicate and/or erroneous information can be inevitable.
Data cleansing is the process of finding and correcting flawed information from your restaurant company's database. The process is mainly used where incorrect, incomplete, or irrelevant details are identified and then modified, swapped or cleared out. Data cleansing is important because it improves the quality of your data and in doing so, increases productivity, while simultaneously doing away with potential expenses, and helping to improve ROI. Managing and ensuring that the data is clean can provide significant business value and making decisions without being able to weigh them against a strong, valid set of data can hurt a restaurant business.
Advantages of Data Cleansing
Improved Productivity
Ability to Streamline Business Practices
Increased Revenue & Productivity

All pertinent departments in a restaurant company are able to take advantage of the data to find the anomalies and facilitate better decision making. Here are just a few examples:
The right analytics can help to identify opportunities to launch a new promotion or menu item or highlight various marketing strategies. Also, if a marketing campaign is unsuccessful, the company can first pinpoint the reasons why, and then look at other techniques that have the best customer response.
Operations can study speed of service and scheduled labor, staffing different times of day with the best number of employees to ensure that they are making the best use of their hours, thereby maximizing efficiency, productivity and the best service.
The finance department can get a better idea of projected revenue and, more importantly, reduce the risk of fraudulent activity by getting a closer look at cash theft, refunds and comps.
Multiple Data from Multiple Sources
The average restaurant company is utilizing a number of different systems that house data (POS, Back Office, accounting, guest loyalty, etc.). As the company continues to expand, the list of systems and amount of information also grows. The data from all of these systems is loaded into one database. But the information from these sources MUST match. A great number of mistakes can happen if the data is not labeled the same way, across the board in the data warehouse.
Tackling the Project
So how do you cleanse your data? Undertaking this project by manually doing the work will be an overwhelming feat. Much of the work can be done with specialized software. Research and invest in data cleaning tools that can analyze raw data in bulk and automate the process, thereby eliminating hours and hours of manual trouble shooting and human error.
The power of data in the restaurant industry is unlimited. But only if it is correct. Erroneous data is dead weight. Data cleansing, is the process of ensuring that your data is correct, reliable and able to be effective by finding errors, altering or deleting them. Restaurant businesses can achieve a huge range of benefits by cleansing data which can lead to decreased operational costs and maximize profits. Having precise details on how your business functions can help you make more sound decisions.
---
About Mirus:
Mirus provides services in data management and solutions in custom reporting for the restaurant industry.
Learn more at mirus.com
Watch Mirus demo and client insight videos on our YouTube Channel
If you enjoyed this blog, please share it by using the social buttons at the top of the page and leave your thoughts in the comment section below.