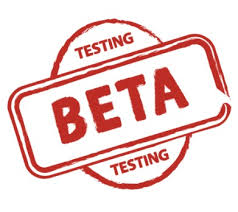 Market research has gradually become standard operating procedure in the restaurant industry. With so many moving parts involved in the testing process, the journey a new menu item travels from idea to plate has many stops along the way. In the tech industry, we test products all the time. We don't get the perk of taste testing our products, but our developers seem to enjoy the process anyway. The system for testing new technology is sometimes referred to as "beta testing". So what exactly does this phrase mean and how does it affect your profit margin? It seems like new business terminology is popping up all of the time (what's a "value-add" or a "paradigm shift" anyway?) but beta testing has actually been around since the 1950s, originating at IBM. It describes a product's "readiness for general availability". Its use has spread to other industries to describe the final stage of market research. Beta tesing is essentially the "soft opening" in restaurant speak. It is the method of testing new items, systems and best practices - and implies an opportunity to measure results before your profit margin is on the line.
MIRUS President and CEO, Dave Bennett, has been around since the 50s, too! (a wink and nod from this Gen Xer). Perhaps no one understands the importance of beta testing better than Dave. Prior to MIRUS, he spent 5 years with IBM Global Services where he led over $500M in large scale service contract delivery and served as the VP of Information Services for the now Dunkin' Brands. He's certainly seen a few products emerge in restaurants and technology over the last 30 years. The transformation he helped spearhead has made accurately predicting the success or failure of a new menu item more possible now than ever. It's all about access to the right information. The importance of the testing process cannot be overemphasized according to John Gordon, Founder of Pacific Management Consulting Group, "From my 40 years of following restaurant operations, the single most important factor to ensuring restaurant survival is testing new products". http://www.utsandiego.com/news/2014/Mar/10/mcdonalds-test-market-petite-pastries If you're an operator on the small side, there's no need to develop an entire R&D department to gain insightful information. "Your customers are the best research and development team you could ever put together. They are always on time. They are actually willing to pay you to do restaurant research. Most importantly, they know exactly what your customers want". http://www.foodandbeverageunderground.com/restaurantresearch.html Large and mid-sized operators benefit from more sophisticated methods of data mining, like powerful BI tools.
With all of the data available, how do you explain unsuccessful menu items at the giants of the American food industry? We've witnessed many nationwide menu items fail miserably over the years. Domino's even has an ad campaign about their past failures - drawing attention to the company's willingness to take risks. From McPizza and BK Chicken Fries to fondue at Red Lobster - the fast and casual segments have seen some epic flops over the last three decades. So how do we determine the true cost of launching an unsuccessful menu item? The impact on your profit margin is a good place to start. Your operating systems likely hold purchasing patterns that will help you build a profitable menu.
Highly successful items like the Arby's Beef 'n Cheddar, DQ Blizzard and Outback's Bloomin' Onion have stood the test of time. Then enter the McRib - which remains a mystical creature in the world of fast food. It has become its own species in terms of marketing and longevity. A seasonal offering at select McDonald's locations, the McRib has evolved into its own brand with a devoted cult following. It's an item that actually "relies on its own scarcity" - Kim Bhasin, Huffington Post. You'll see it hyped everywhere from "Time to USA Today to the LA Times to HuffPo to Gawker to Entertainment Weekly...it's everywhere in the media. And when the McRib's in the news, so is the McDonald's brand". www.businessinsider.com/au/mcdonalds-mcrib-sandwich-2011-10 So all of these successful items beg the question...Could their success have been predicted?