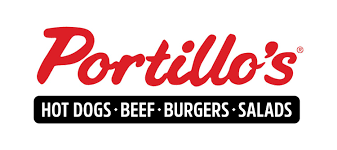 A Chicago icon, Portillo's has been serving up fresh food since 1963. They're known for their famous Chicago-style hot dogs, Italian beef sandwiches, chopped salad, cheese fries, homemade chocolate cake, and chocolate cake shake.
They've come a long way from the original Dog House trailer and now have over 70 locations in 9 states - Illinois, California, Florida, Arizona, Wisconsin, Michigan, Indiana, Iowa and Minnesota.
I had the opportunity to sit down (pre-Covid) with Portillo's Sr. Manager of Accounting and Reporting, Christine DeCicco, to talk about how Mirus helps them integrate their General Ledger (GL) reporting and speed up their reporting processes.
How do you use Mirus?
One of the things I'm really proud of is how we've gone from a paper, manual system to actually reporting our sales and our GL in Mirus.
Tell me about integrating your GL
We got all our sales in Mirus from our Aloha POS and then we added the GL portion including our account names, sub-accounts and our mappings.
It probably took a good 3 months to really get it set up but it works so seamlessly now. We just have an extra little click in our Mirus tool bar to upload into Sage and it's perfectly functional. It's completely eliminated the manual tie piece.
What has that helped you do?
It speeds up the process. Our posting of sales used to take three people three or four days to tick and tie and do everything. That's when we had 42 locations, right now we have 61 so we're continually growing.
We can do all our tie work using cash deposit reports, credit card deposit reports and other reports out of Mirus in a half hour and post sales in five minutes with one person. It's dramatically cut the time it takes to do things.
How else are you using Mirus?
I use it a lot for sales tax reporting. We worked on building different reports for:
Sales tax collected
Net sales
Gross sales
Taxable sales
Tax exempts
In our check viewer we've added our tax exempt number and that really helps. We have a ton of tax exempt sales for schools so it really helps manage that side of it.
Check viewer is one of my favorite things about Mirus. It used to be almost impossible to search for checks and with Mirus it is so much easier.
What did you think of MCON?
This is my first Mirus conference. I thought it was really interesting. There are a lot cool things which had me asking do we do this, should we be doing this? One thing I took away is invoice reporting out of NBO.
What would you say to someone considering coming to MCON?
I think you'd come away with learning something. Even if you're an advanced user who's done it all and built all the reports, you'll take away something. Even if it's just someone else's experience.
---
About Mirus:
Mirus provides services in data management and solutions in custom reporting for the restaurant industry.
Enjoyed this blog? Share it using the social buttons at the top of the page and leave your thoughts in the comment section below.