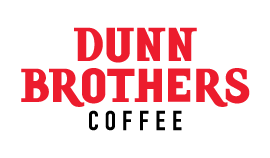 Client Spotlight: Dunn Brothers Coffee
Dunn Brothers Coffee stands out in a class of its own with great-tasting coffee that is carefully brewed from hand-selected, freshly roasted beans. The Minneapolis-based, award-winning coffee company has 80+ locations across the country, both company and franchisee owned.
As a Mirus client for over 4 years they've added a number of integrations into their data warehouse including: point of sale, food cost, inventory, guest loyalty, online ordering, and weather.
I had the chance to sit down with Dunn Brothers Reporting Systems Analyst, Deb Williams, to talk about how Mirus helps her consolidate and report trends in their data.