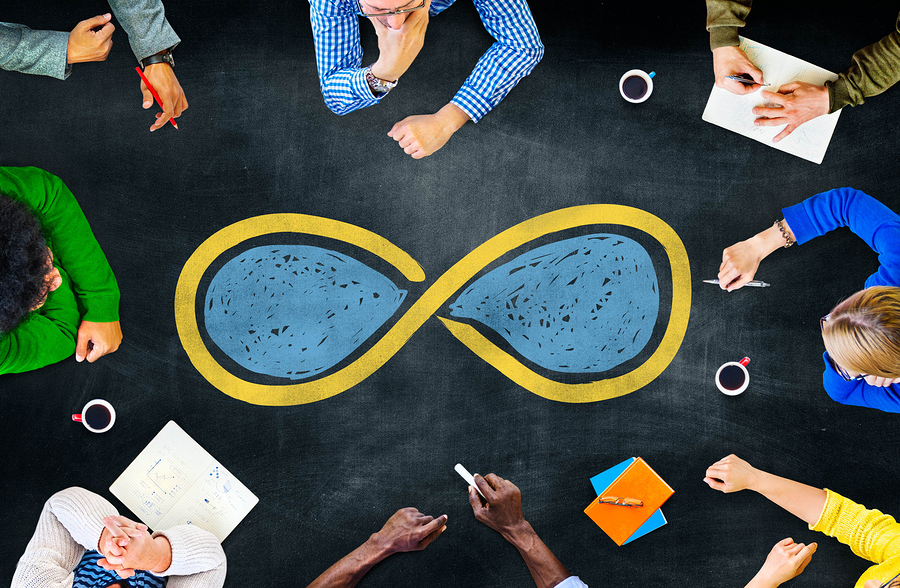 Theft Happens
We all know that theft happens in the restaurant industry; heck, it happens in most industries. For example, did you know; according to a study by the National Retail Federation, 2016 was the first year ever that 100% of retailers said they were victims of organized retail theft.
Unfortunately there are numerous stats to back up the prevalence of restaurant theft:
75% of employees steal from the workplace at least once, and half will steal repeatedly (U.S. Chamber of Commerce)
Internal employee theft is responsible for 75% of inventory shortages (National Restaurant Association)
Restaurants lose up to 4%& of sales to employee theft (National Restaurant Association)
So how can multi-unit restaurants combat theft and fruad?
Begin with Exception Based Reporting
We've posted a number of blogs on the topic of theft and even more on the importance of Exception Based Reporting ('EBR'). Why? Well EBR is key to more quickly identifying those employees who stand out from their peer group for one reason (too many discounts, voids, cancels, overrings, etc.) or another.
Then Close the Loop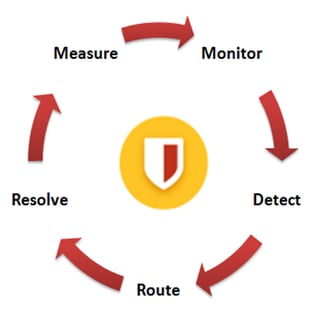 While we're big proponents of EBR as it's part of the foundation on which any good reporting solution is built, when it comes to loss prevention, if you want t tighten things further you need to close the loop on the entire process. OK, so what do I mean by Close the Loop? Many systems today, like Mirus, are good at Monitoring events and when a threshold is exceeded it will Detect and then Route the occurrence of this exception to the person(s) with a need to know but that's where for most reporting systems the proverbial $Buck stops. So while EBR did its job of identifying that a threshold had been exceeded and even routed it to the people that need to know about this exception, what's missing is the final steps to complete the process or CLOSE THE LOOP and those steps are Resolve and Measure.
Resolve
Once an exception to a threshold has been Detected and Routed to the proper person(s) for action, the Resolution process begins. This is where Mirus Sentinel comes in. While I'd stop short of saying it's a full blown Case Management Solution I would say it delivers a more well rounded and complete approach to managing the process than simply relying on EBR reporting.
The steps that Sentinel adds to the EBR process are helpful in both building a case to either support (RESOLVE) or deny whether the reported exception has merit and then recording / documenting the findings as well as the actual outcome so that it's clear what action was taken. Actions could include; Training Required / Scheduled, Terminated, Warning, etc. The step to Resolve ensures actions recorded by managers are visible across the management chain. This added visibility raises the level of accountability and ensures that action is being taken in a timely manner to follow up on any / all reported fraudulent activity.
Further, recording the actions taken in the Resolve stage, along with notes and comments from those involved go a long way to help understand weaknesses in, as well as the effectiveness of, your loss prevention program which brings me to the last step in closing the loop – Measurement.
Measure
To round out your loss prevention approach a good solution will help you capture all of the relavent details so yoiu can measure the success of your program. Sentinel automatically captures all pertinent information, generates an array of fraud graphs and charts and makes them readily available for management and staff review.

Fraud graphs and charts help spot trends and deliver continuous feedback so you can track the program's success in reducing the impact of fraudulent activity.
Results
Increased Visibility
Increased Accountability
Increased Speed to Resolution
Minimize Fraudulent Activity
Improved Customer Service
Improved Employee Morale
Measure / Monitor / Detect / Route / Resolve -- Repeat
With continuous insight into the entire process; a Closed-Loop approach allows for continual measurement of each fraud related event for person and/or location. Given this insight you can adjust your Exception Based thresholds up or down as needed and ensure your loss prevention efforts are delivering the results you expect.
---
Thoughts?
How are you actively monitoring / measuring the time to resolve noted exceptions and success of your loss prevention efforts?
About Mirus:
Mirus is a multi-unit restaurant reporting software used by operations, finance, IT, and marketing.
Watch Mirus reporting demonstrations and client reviews on our YouTube Channel
If you enjoyed this blog, please share using the social buttons at the top of the page and make sure to leave your thoughts in the comment section below!