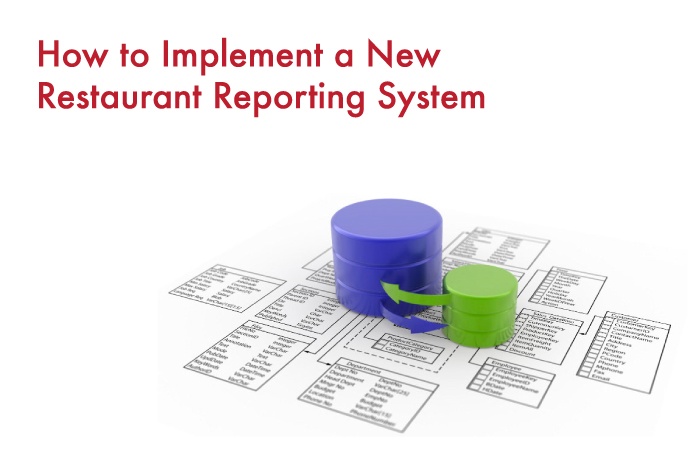 As your restaurant business continues to grow, you may decide it's time to implement tools and software to get better control and insight into how things are going across all locations (Exception based reporting isn't possible with Excel spreadsheets!).
This is an important endeavor, and one that can be frustrating if you're not prepared... BUT, it certainly doesn't have to be if you establish a few guidelines to ease through the changes in as painless a manner as possible. Coming up with a base plan on successful restaurant software implementation can help avoid disappointments and assure improved restaurant operations (not to mention allowing you to find bags of money you didn't know were missing).
Choose your Team
Who will be the main group utilizing the new software or BI tools? Assign the task to those able to devote the time and attention. This is important to get the most out of your investment in the enterprise data warehouse solution. Once that's established, narrow it down to the one person who will own the responsibility of overseeing the implementation and dealing with the vendor and their account integration team. This person must devote a minimum of 20 hours per week for a smooth transition and sufficient training.
Create a List of Goals
Communicate the importance of achieving your goals and how the new technology makes it all possible. It's also important to explain that, though the change may seem overwhelming and time-consuming initially, the end result will make the job easier and add value across daily tasks. It's vital that your IT personnel aren't feeling that they're being replaced. Make sure that egos aren't bruised. They should understand the new solution is being implemented because the old system wasn't working and the changes are financially driven. The more they accept and get behind the new technology, the better the transition will be. Not to mention increased productivity and making better use of their time.
Establish a Reasonable Timeline
Then add a few weeks. Seriously, there are a million and one reasons why the process gets held up (poor communication between your company and vendor, restaurant data that doesn't match up, not enough time allocation to the integration process, etc.). Consider your sanity and add some padding. Don't always blame the vendor. Sometimes the hold up comes from the fact that your team wasn't available to take care of certain tasks on time (see the above paragraph on choosing the right team!)
Address Concerns
Communication is Key! Always remember, human beings are creatures of habit. Change doesn't come easy, even with the promise of beneficial results. Some may doubt the benefits and promises of improved restaurant operations and a higher ROI or argue that the status quo works fine.
Remember:
Plan carefully for deployment
Rome wasn't built in a day
They may complain about not having time
They may not adhere to change
Plain old insecurities do exist
Summary
Remember that the new Enterprise system is only as powerful as the content that sustains it. This means that your team needs to be completely prepared for the on-boarding. Bringing in a new analytical restaurant reporting system can be a challenge, but with the appropriate steps and training it will be sure to be an upgrade worth celebrating!
---
Want to learn more about Custom Reporting and how to integrate a new BI Solution?
Thoughts?
How are you currently using your restaurant data?
Do you use any standard reports from your POS system?
About Mirus:
Mirus is a multi-unit restaurant reporting software used by operations, finance, IT, and marketing.
For more information, please visit: www.mirus.com
If you enjoyed this blog, please share this post by using the social buttons at the top of the page and make sure to leave your thoughts in the comment section below!