We've been keeping a close eye on the pandemic recovery through our client's data. As you would imagine, the health & profitability of our client companies is extremely important to us.
As the recovery began we were shocked to see how quickly some of the multi-unit restaurants we serve bounced back. We reached out to a few of our clients to learn what they were doing to get back to normal so quickly.
Client Triage
As shutdowns began to occur in March, we created a report to show client sales versus the same day a year ago to monitor how our clients were doing.
We then created a Key Performance Indicator measurement to break our clients into groups based on how they were doing:
Red= -90% of sales or worse
Yellow= -30% to -90% of sales
Green= Under -30% of sales
This allowed us to offer discounts to those most in need.
It was amazing to watch clients who struggled at first with closings and restrictions put in place, rapidly rise from the Red to the Green category.
"Moving quickly seems to be a theme with those who are doing well," according to Mirus CEO, Dave Bennett.
Original ChopShop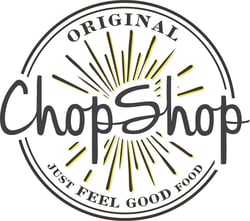 Original ChopShop serves protein bowls, juices, salads, and sandwiches made from scratch. "Just Feel Good Food" may be just what people need during this pandemic.
Their recovery this year has been simply amazing. The fast casual brand started the year with 11 locations and successfully opened 4 more during the pandemic.
Original ChopShop CEO, Jason Morgan, attributes much of their recovery success to rapidly deploying delivery and curbside options with the help of OLO. Pre-COVID they were only doing a one store test of the online ordering software.
The company also went aggressively self-delivery. This choice wasn't about avoiding delivery fees. Instead it came out of a need to keep all their current employees. Morgan says they committed to a, "keep versus close" mentality.
But, they didn't need all the people due to lower sales volume. They ended up with about 100 hours per location per week and had to find a way to use it best. "Why pay 3rd party delivery fees when we have labor hours to dedicate to self delivery," Morgan says.
Delivery sales doubled at one point once they put in direct delivery. Before there were disconnects keeping sales lower with things like not enough drivers being available through 3rd party services.
Mirus CEO, Dave Bennett, says, "Jason will be one of the ones to show the restaurant industry how direct delivery can be done"
Using OLO's software they are able to choose if delivery orders will be delivered by their own team or auctioned off to delivery services like Grubhub, Ubereats or Doordash.
Morgan is confident that whether they deliver the orders or engage a 3rd party he is making money on every order.
Original ChopShop also released a loyalty app that half of the direct orders are made through. The data gathered from Paytronix is fed into their Mirus data-warehouse.
Keeping an eye on results through Mirus' reporting tools, an emphasis on loyalty, delivery & curbside have been the cornerstones of Original Chopshop's success.
Tumbleweed

Tumbleweed Tex-Mex Grill & Margarita Bar serves guests authentic Tex-Mex made over a real mesquite grill, fresh ingredients and more margarita choices than you have tastebuds.
When we spoke with Tumbleweed's Director of Purchasing, Beverage Development and IT, Steve Brooks, he recalled early trips to Home Depot & Lowes to set up carry out spots and get plexiglass so they could still seat people back to back. The casual brand also took tables out of their dining rooms and used those tables outside where possible.
"Some of the things we saw this Summer are a great illustration of how adaptive our industry is and has always been. Restaurants taking portions of their parking lot and putting a tent on it for outdoor dining for example," says Bennett.
Brooks credits Tumbleweed's success with how quickly they rolled out their online ordering program. They had begun testing in February and hadn't planned on launching it until late Spring. That changed when restaurant dining rooms started shutting down and they acted quickly to deploy their online ordering program.
"You can only take so many phone calls the old fashioned way, but with on-line ordering you can have them all nice and organized in your system and know exactly what is going on," says Brooks.
They went from 10% take-out to two months of nothing but carry-out.
Tumbleweed also changed up their discounting. Before Covid they offered a buy one get one promo on Tuesdays. During the pandemic they switched to a Monday-Thursday 30% off promotion marketed to their email list and facebook followers.
According to Brooks the new 30% promotion is working better and costing them less promo dollars. He says it does a great job of increasing guest frequency.
Lastly, Brooks believes the comfort food on their menu might be the reason they're doing as well as they're doing. He says their menu mix has gone more unhealthy than ever. "Chimichangas went from a two or three per 100 and jumped to a six or seven."
Benihana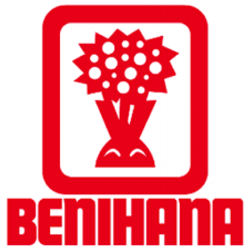 When you dine at Benihana you get more than a meal, it's a whole experience. It's dinner and a show as you gather around the hibachi grill to watch talented teppanyaki chefs who act as both performers and skilled cooks. This is where people gather to celebrate special occasions with family & friends. Not something that translates well in the era of Covid.
Which is why we were shocked to see Benihana's numbers recover so quickly.
We asked Benihana's Director of Financial Planning & Analysis, Alex Gonzalez, how they turned things around so quickly.
He remembers lots of long nights and weekends in the beginning. "April through June we did a lot of intense analysis. We went after all kinds of data using Mirus' tools and didn't leave any stone unturned," says Gonzalez.
While they made lots of menu changes, curbside & delivery were really the keys that helped them gain volume.
Pre-covid they didn't have any delivery in place. In April they got with OLO to add delivery. Orders come through the Benihana website. Then they decide if they would like to perform the delivery themselves or push the delivery to a 3rd party service.
The Key To Recovery
From what we've seen and heard from our clients the keys to restaurant recovery include speed to action and getting delivery & curbside ordering figured out. Our clients continue to use their data to make fact-based decisions that move the needle in a positive direction. They are not just relying on what they hear in the media or see other restaurants doing. For some, changes vary on a location by location basis.
We're happy to provide our clients with the tools they need to manage and analyze all their various streams of data.
Want to see what they're using to create reports? Click below to check out our Report Writer Videos.