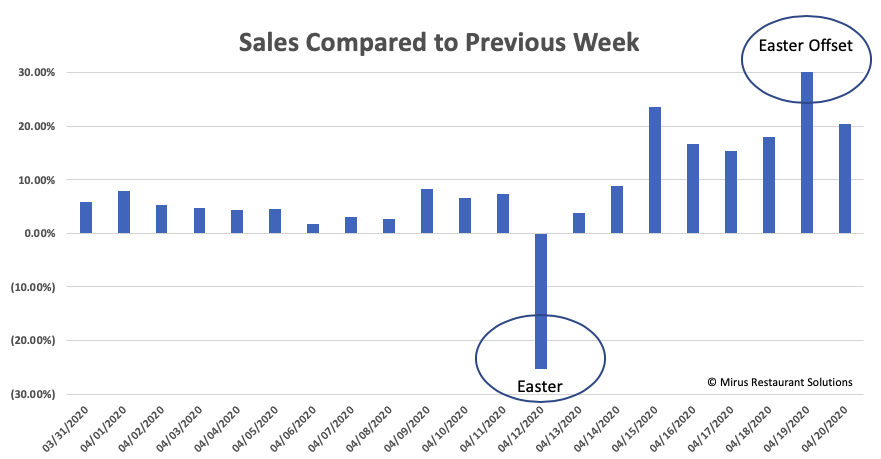 April 24 Diary Entry
For those who have been following my posts and articles, you have heard the news that the sales of the restaurant industry hit their lowest point at the end of March. Since then, sales have been improving slowly on a week-to-week basis. In recent weeks, the Mirus Index has shown an increase in sales on a same-store basis.
Since Easter, the rate of sales increase accelerated to about 16%, that is until a couple of days ago.