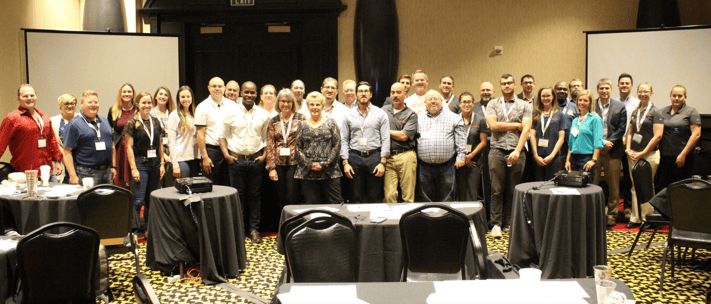 2017, what a year it was for the restaurant industry. We saw our share of ups and downs having fought through hurricanes, floods, and wildfires. The stock market hit record highs with increased valuations of some restaurant stocks. There were many major acquisitions throughout the industry.
Mirus also had a busy year. This 2017 Year in Review details some of the highlights from the year.
Mirus Product Updates
The Mirus Development Team continually enhances our reporting tools for our clients. Here are some of the feature and function enhancements made in 2017:
Row Span
Infinite Scrolling
Show/Hide Columns
Chart Improvements, including added navigation and labels as well a few new types of charts.
New Total Line User Interface including new features such as Measure Aggregator and Dimensional Grand Totals.
Enhancements for Personalizations
Quick View of alert recipients
Quick View of recipients for sharing
Improvements of NStep information and processing
Improvements to Time Selection Filters
Upgraded login and reCaptcha
Mirus Clients
Mirus clients continued to outperform the industry in 2017. For the past year, reports have been consistently detailing the decline in restaurant same-store sales. Mirus reporting clients, as a group, have not suffered this fate. We believe that our clients outperform their peer groups because they have become more data driven in their decision making and management. They work smarter, and beat their competition.
We welcomed many new Mirus clients in 2017 including:
Native Grill & Wings
Del Frisco's Restaurant Group
Bobby Cox Companies
True Foods Kitchen
Manna Development Corporation (Panera Franchisee)
Brummit Restaurant Group (Arby's Franchisee)
Original ChopShop
BellaGreen
Silver Diner
Starcorp (Carl's Jr. & Hardee's Franchisee)
Huse/Heartland Beef (Arby's Franchisee)
Modern Market
Snooze an AM Eatery
Mirus Annual User Conference
In October Mirus clients from around the country came together in Las Vegas to learn and share how they've used Mirus to improve their business. We had client presentations from:
Uno Pizzeria & Grill
Benihana
Mohegan Holding Company
DRM (Arby's Franchisee)
Dunn Bros. Coffee
PR Restaurants (Panera Franchisee)
Noon Mediterranena (formerly Verts)
MCON also included presentations from the Mirus team, training sessions & activities, and future development voting. Oh, and we enjoyed Vegas through networking cocktail receptions & hitting the craps tables!
Promotions & New Additions
Congratulations go out to Alan Panek & Terri Pham Gonazlez for earning promotions this year. Alan was named Vice President of Client Services. Terri was named Manager of Account Services.
Toward the end of 2017, we welcomed new Mirus team members to our Account Management team. We welcomed Anna Shah (formerly Oravec) back to the Mirus team. We also would like to welcome Kadiata Diop to the Account Management Team!
As we bid farewell to 2017, we look forward to serving our clients in 2018 and beyond.
---
Thoughts?
What are your industry takeaways from 2017?
About Mirus:
Mirus is a multi-unit restaurant reporting software used by operations, finance, marketing, and IT.

For more information, please visit: www.mirus.com
If you enjoyed this blog, please share this post by using the social buttons at the top of the page and make sure to leave your thoughts in the comment section below!