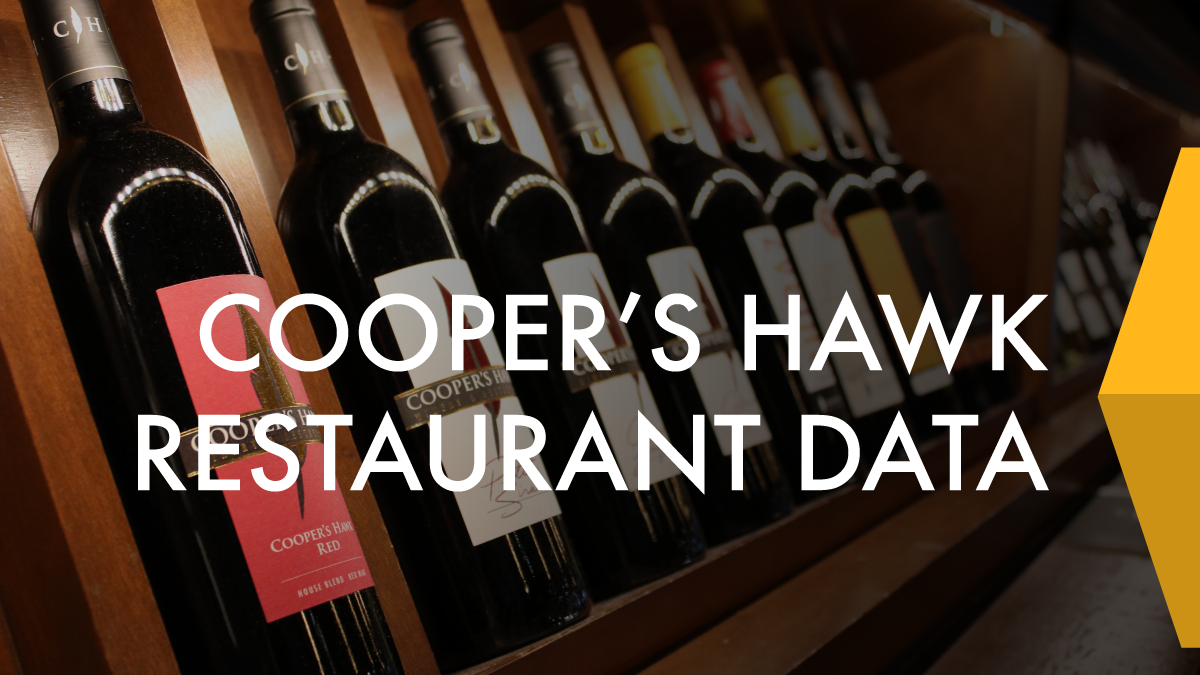 Cooper's Hawk Winery and Restaurants is more than just a restaurant, they're a lifestyle brand. While centered around wine, their focus is on creating memorable moments that enrich lives. They currently have 35 locations in 8 states throughout the United States and over 400,000 Wine Club Members.
As a Mirus client for over 3 years we've been helping Cooper's Hawk manage those wine club members along with point of sale and labor scheduling information.
I had the chance to sit down with Cooper's Hawk Solution Architect, Matt Reid, to talk about how Mirus helps them engage guest loyalty.

How are you using Mirus to drive your wine club loyalty?
We actually use Mirus to push information back to our loyalty platform. To see things like what our guests are order ing and the frequency. We also measure if they're spending more money when they're getting rewards, those kind of things.
So you pull information into Mirus and then send it back out. Do you do any calculations in Mirus?
We do a lot of calculations in Mirus. We create calculations to look at guest spend versus total checks, versus wine club member spend, versus overall spend.
How has that helped?
It actually helps us a lot. We see what our guests are ordering, when they're ordering and the frequency of their orders. For example, if they're spending more money at dinnertime versus lunchtime or spending more on appetizers versus desserts. Those types of things help us.
What do you do when you see guests are spending more money in one area, how does that change things?
It helps our marketing team say okay, what do we need to do more. Do we need to communicate more to our members? Do we need to actually offer different menu items? Maybe we need to offer more options for dessert. Maybe our menu is not changing enough for our members. So we look at that as well as our product mix.
What do you see using Mirus for in the future?
We're going to actually start feeding more data into Mirus. OpenTable information, OLO information for online ordering and KDS information to count our cook times to help us look at the overall life of a guest in our restaurant.
What did you think of your 1st Mirus User Conference?
I actually learned a lot. It's nice networking with people, understanding what they're doing and picking their brain. It was a great time. I look forward to coming back next year.
---
About Mirus:
Mirus provides services in data management and solutions in custom reporting for the restaurant industry.
Learn more at mirus.com
Watch Mirus demo and client insight videos on our YouTube Channel
If you enjoyed this blog, please share it by using the social buttons at the top of the page and leave your thoughts in the comment section below.