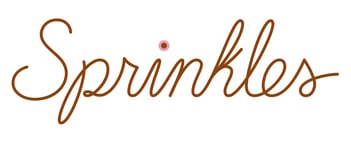 Sprinkles Cupcakes opened the world's first cupcake bakery in Beverly Hills in 2005. They drew long lines of loyal cupcake fans and celebrity endorsements. Since then the company has grown to 31 locations from coast-to-coast.
Always innovating, they debuted the world's first Cupcake ATM in 2012 adding a new revenue center. They've also expanded into ice cream, cookies, and layer cakes.
Sprinkles Cupcakes are baked fresh in small batches throughout the day with the finest ingredients and contain no preservatives, trans fats, or artificial flavors. With over 50 cupcake flavors, the company is always finding new ways to surprise and delight their customers.
I had the chance to sit down (pre-Covid) with Sprinkles Cupcakes' Vice President of Technology, Daniel Legh-Page to talk about how Mirus helps them integrate different systems and quickly run reports. He's no stranger to Mirus as this is his 4th company using and rolling out Mirus.
Why did you choose Mirus?
Sprinkles is unique. We have 3 different point of sale systems that we needed to integrate. Mirus was a solution that I immediately thought of because we weren't aggregating all of our sales channels into one reporting tool. The ease of aggregating all those together was something that we were missing.
I've been through integrations before with Mirus. It felt like a good fit from a reporting, BI, and consolidating all our data together standpoint.
What systems are you using?
We have cupcake ATM machines, those are fairly unique to Sprinkles. Those are treated as a separate point of sale system. They are a custom built, custom software application.
We also have a custom on-line ordering system that was built in-house. These systems weren't really built as true point of sale systems. We're seeing the differences in an out of the box point of sale system and a homegrown one.
As we were integrating with Mirus, we were seeing pieces of data that really needed to be tied up and cleaned up. Part of the project ended up being cleaning up some of these systems and how they were reporting. Which was great. We wouldn't have really found a lot of these nuances without getting all that data in Mirus and looking at it from an above store level.
What other systems have you integrated?
We integrated our labor system which is a separate system from our point of sale. We're looking at guest survey data, inventory & GL data from our back office systems.
We've got a roadmap coming so we started with the basics, sales and labor data and now we're starting to expand.
Why is it important to integrate all that data into Mirus?
The biggest thing is really just giving more pieces of data to our operators and to our above store level folks to give them some actionable data that they can immediately use at their disposal that they haven't really had. Especially at the bakery or the restaurant level.
That data is something that they've never been able to see, so having that at their disposal now on a flash report and different metrics outside of even sales or POS, you know guest type data or scorecard based data is something that we can be more proactive with at the restaurant level.
What is something you can do now that you couldn't do before?
Run a Product Mix (PMIX) across all our channels is probably the biggest thing. The first thing I did when I started at Sprinkles I asked, "What are we selling, what does our PMIX look like?" And the answer was, "Well we have the Micros PMIX but we don't have the ATM PMIX."
Now we've got all that. A red velvet cupcake is now a red velvet cupcake whether we sell it on an ATM, online, or walk-in. Now we get to see that full list of what's selling and where and what times of day.
What does that allow you to do?
Prepare for things like limited time offers is a good example. We run a special cupcake for two weeks. Now we have that history of similar type items that we've run in the past and how they sold in different channels. If they sold well on the ATM, if they sold well online. Even times of day that they sold.
We've got that kind of history now to look back on so that we can prepare for how many ingredients and things to purchase for a limited time offer.
This is your first MCON, what did you think?
It was great. The biggest thing was being able to interact with other customers here. Seeing neat reports that other concepts were running and other integrations that other restaurant groups were using. So we've really expanded our list even further of what we can possibly do.
---
About Mirus:
Mirus provides services in data management and solutions in custom reporting for the restaurant industry.
Enjoyed this blog? Share it using the social buttons at the top of the page and leave your thoughts in the comment section below.