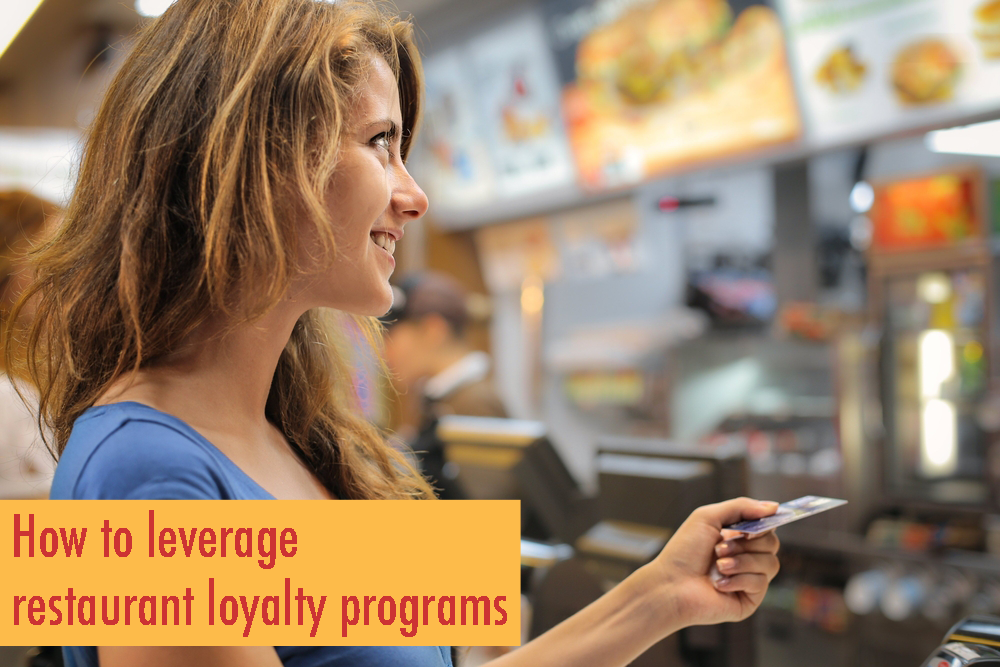 Since the inception of your restaurant business you've probably tried a variety of methods to engage, grow and retain your customer base because you understand that getting to know your customers and their behavior patterns is crucial for your business. And we know that it is more cost-effective to retain an existing customer than to acquire a new one. However, from the perspective of data, the check number is the only identifier for a customer's activity. So unless you are using a guest loyalty program that identifies the customer's name, email, phone, etc., you have no idea who the person is on any given check.
Now, like so many other restaurant companies, you've implemented a guest loyalty program that will enable you to get to know your customer's preferences and offer a variety of perks such as discounts, points per certain number of visits or for buying specific items, and other incentives to reward continued patronage. In this blog, we're going to discuss two important aspects of implementing a guest loyalty program: how to best reward your customers without impacting your bottom line and how you can benefit further from this program.
Alternative Rewards
The most common action restaurant owners take with loyalty programs is the most obvious one: offer coupons or discounts. But if these people are already paying full price, why would restaurant owners want to turn them into discounted diners?
When you have the tools to get to know your biggest fans and their preferences, you can build loyalty in other ways that can help reduce the number of discounts and other monetary rewards. By listening and engaging with your customers you can learn what kind of rewards they want to receive and provide more targeted products and services.
The profit margins of a typical restaurant are small enough without awarding free giveaways to loyalty members. Instead, offer exclusive perks in place of financial rewards to encourage loyalty and assure satisfaction. Some examples might be:
Birthday perks
Members-only special events
Guaranteed reservations for certain events or happy hours
You can be creative with rewards to avoid reducing your margins and still give your customers perks that fit with their preferences and keep them coming back.
Make The Loyalty Program Work For Your Restaurant Business
You might ask "How can integrating guest loyalty information with sales data help you grow the restaurant business?" First, you can examine frequency by customer: how often does a specific customer visit your restaurant? Is it once per month? Once per week? Does the customer frequent one location or multiple locations? You can measure his or her spending pattern. Are they spending more or less than they used to a month ago? A year ago? Does this customer pay full price, or does he/she frequently use discounts?
By combining sales and guest loyalty data you can track customer patterns based on purchases and create LTO's (Limited Time Offers) to market to consumers. Simultaneously, you're able to track success of promotions by monitoring customer activity, repeat the promos that worked best and also promote products with higher margins.
You can study all sorts of behavior patterns: how long do the customers stay in the restaurant? You can pull a report that can show all customers that stay at least an hour. It stands to reason the longer they stay, the more money they will spend. So now we begin to think about how to keep the customers longer, perhaps get the servers to engage more, up sell, make suggestions for additional purchases.
By having access to more information, you can interpret that data and expand your understanding of what your loyal customers want, and how to create a more personal relationship with them. For example, a loyal customer makes a reservation for dinner tomorrow. Previous analysis shows that this customer likes a specific bottle of wine. Instead of offering this customer a discount, why not send an attentive message that reads: "We see you're joining us for dinner tomorrow night and we know that you like this specific wine. Would you like us to hold a bottle for you?"
That kind of attention can go a long way with most people. I know it would make a great impression on me!
Thoughts
Is your business currently using any type of loyalty program? Are you analyzing the data in conjunction with the POS data? Using restaurant management software?
---
About Mirus:
Mirus is a multi-unit restaurant reporting software used by operations, finance, marketing, and IT.
For more information, visit: www.mirus.com
Watch Mirus demonstrations and client insights on our YouTube Channel.
If you enjoyed this blog, please share this post by using the social buttons at the top of the page and make sure to leave your thoughts in the comment section below!