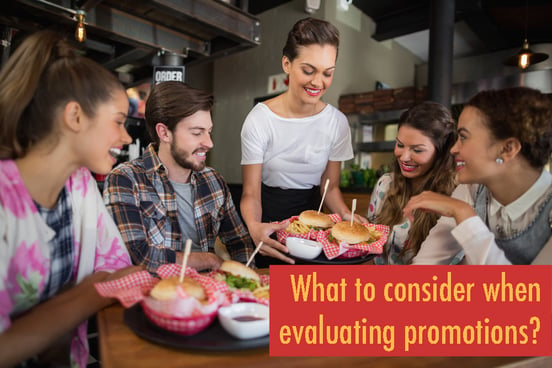 As a restaurant CMO the areas of social media, guest feedback and planning the next profitable promotion probably take up most of your time. But what about labor? Wait, Operations is supposed to take care of labor scheduling and staffing not marketing. Before you pass this very important function off to the next guy you may want to see how labor affects the marketing department's efforts.
Measuring Promo Results
Whenever your team comes up with a great marketing promotion you're probably measured by sales. The C-suite just wants to know how much did your wonderful idea actually increase sales. To answer that question you're most likely pulling together reports that show you things like the check average difference between checks that contain the promotion and checks that do not contain the promotion you're running.

A positive result gets you a pat on the back and you're off to create the next big profit-generating promotion. Negative results and it's time to dig a little deeper. Note: You should dig into your positive results as well so you can replicate your success.
Going one step further and looking at the promotion by store may help you find some answers.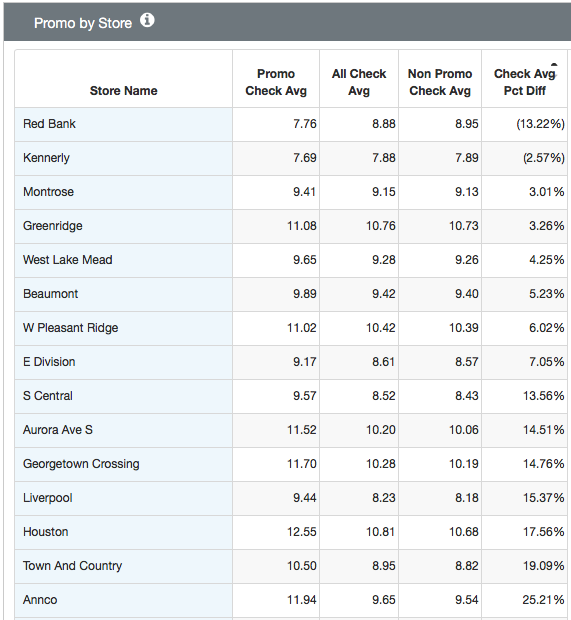 This simple breakout shows you that not every store generated a profit from your carefully thought out promotion. While some saw a sales lift others didn't benefit at all. What could the problem be? What if you dug a littler deeper and found out that the two stores that didn't do well also struggled with labor during that period. Could labor affect your promotion?
How Labor Affects Marketing Promotions
Your team is excited about the latest promotion you've put together. Every detail has been carefully thought out from in-store displays to how you're going to promote it on social media. But what about staffing up for your promotion? The goal is to drive more hungry customers into your restaurant. You want to be sure every location is prepared to handle the influx of restaurant traffic your promotion is sure to provide. The last thing you want is new customers you've attracted to be turned off by slow service. Customer satisfaction is of utmost importance. Since the cost of labor continues to be on the rise it may be wise to only increase staff during peak hours.
Another area involving labor that may affect your promo is in the back of the house. Promotions that involve a limited time offer with entrees, sides, desserts or ingredients stores don't normally work with can clog up the kitchen and slow things down. This leads to an increase in speed of service times. An extra set of hands can speed things up so customers don't get frustrated waiting on their food.
Correctly Staffing for your Promotion
Before your promotion launches you'll want to gather some data around previous similar promos and see how they affected restaurant traffic and speed of service. You'll want to schedule some time to talk with the Operations team so they can properly staff each location. Be specific when presenting them with your research as to whether it's front of the house staff they will need to add or back of the house staff. When restaurant departments communicate and work together it's a win for everyone.
Want more ideas about using the data you already have to drive results? Click below to download a FREE guide about harnessing your restaurant data.
---
Thoughts?
How do you prepare for promotions?
About Mirus:
Mirus is a multi-unit restaurant reporting software used by operations, finance, IT, and marketing.
For more information, please visit: www.mirus.com
Watch Mirus reporting demonstrations and client insight on our YouTube Channel
If you enjoyed this blog, please share this post by using the social buttons at the top of the page and make sure to leave your thoughts in the comment section below!