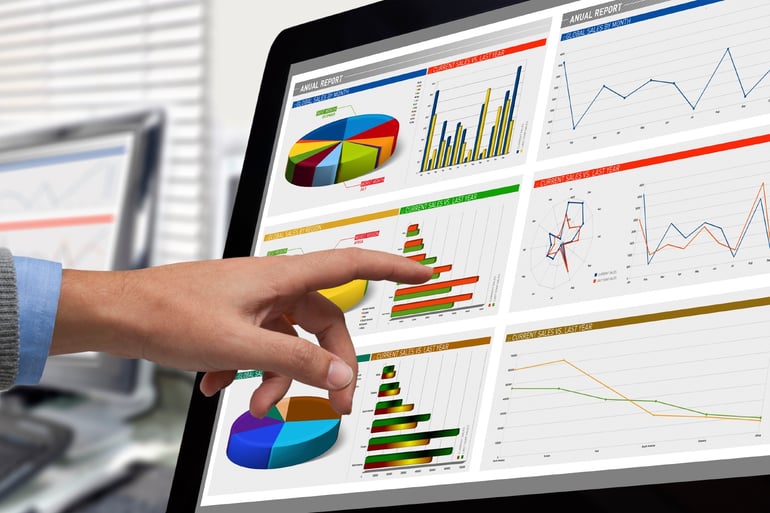 What is a Restaurant Reporting Dashboard?
In layman's terms, a dashboard is a user interface that, to some extent, is similar to an automobile's dashboard. It organizes and presents information in a way that is easy to see and understand. A dashboard is a graphic presentation of the most important data needed to accomplish a number of objectives all combined on a single screen.
A restaurant business can obtain information from any system that contains data (the Point of Sale system, a Back Office system that contains labor and inventory information, guest loyalty, accounting, etc.) and then combine it all to present all the data as though it came from the same source. The goal is to integrate information from numerous systems into a unified presentation in order to gain greater access and a deeper understanding of the business.
Why is All This Technology Necessary?
The competition in the restaurant industry is fierce. To outperform your competitors you need the right tools. You need to find problematic issues faster, see what's working and what isn't, get a closer look at how your restaurants are performing. Maybe in the past, your executive team used spreadsheets to manage restaurant performance. Likely after continued growth of your business, you and your team learned that this was a time-consuming and not always accurate method. The search for faster, more accurate results and granularity will likely, one day, bring you to consider analyzing your data with restaurant reporting dashboards.
Once you implement the use of dashboards in your business, you can begin to arrange them to form a picture to work in unison with the different priorities of users. Financial, operations and marketing personas can all be looking at different data, pertinent to their departments and making wiser decisions about cutting overtime, loss prevention, measuring marketing initiatives, etc.
What You Should Be Able To See
Here are the key features of a restaurant reporting dashboard:
All the images should fit on a single screen, allowing you to examine Key Performance Indicators
The technology should be user-friendly and allow all team members get the powerful reporting they need
Drill down options and filtering should allow operators to locate trends and patterns, correlations, outliers and exceptions
Ability to create dimensions and measures to have a closer look at how restaurants are performing
The ability to analyze not only historical data but also real-time data.
---
Thoughts?
How are you looking at your restaurant information currently? What would you ideally like to see that you're not seeing today? Have you looked into options to utilize dashboards for restaurants?
About Mirus:
Mirus is a multi-unit restaurant reporting software used by operations, finance, IT, and marketing.
For more information, please visit: www.mirus.com
Watch Mirus reporting demonstrations and client insight on our YouTube Channel
If you enjoyed this blog, please share this post by using the social buttons at the top of the page and make sure to leave your thoughts in the comment section below!