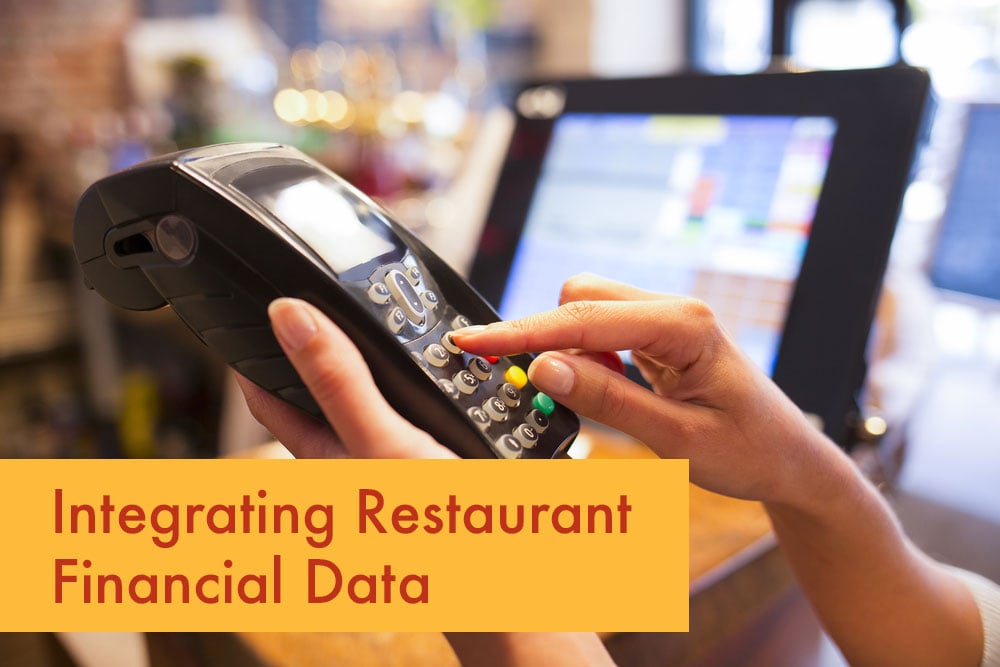 At Mirus, the job of an Integrations Specialist, is to help restaurants figure out which systems should be integrated immediately and which systems can wait. It's important to prioritize integration because the process requires a bit of effort and focus. However, if done right, the business will begin to gain reporting insights that will turn into actionable intelligence.
In this article, we will focus on the benefits of integrating financial data. The content presented here is meant to be an introduction piece dedicated to thinking about why it is important to integrate financial data and how restaurants can increase profitability and decrease losses through proper data analysis.
What's Integration
Data integration is the process of combining information from different sources restaurants use. In order to properly integrate data, it must go through a detailed collection & cleansing process. This ensures the integrity of the data and allows it to be easily combined with data from different systems.
Financial Systems to Integrate
Restaurants use a variety of systems that contain financial data such as the Point of Sale system, Back Office, General Ledger, and Payroll to name a few.

Point of Sale (POS) systems provide restaurants with the ability to log direct net sales, sales growth, tax amount, tender, and other data into the General Ledger. Data from Back Office systems typically provides labor and inventory information. You can also bring together all the details of your General Ledger and Payroll data. At Mirus, the format of the information can even be in spreadsheets like Microsoft Excel.
Getting Started
At Mirus, we strongly recommend starting the integration process with the Point of Sale (POS) system. This is your meat and potatoes when starting out. It's a fantastic tool to use when organizing important financials like how much money should be in the bank this morning. It's a great building block for reviewing your data and focusing on where you stand versus your budget for the period.
Choosing which areas of financial data are necessary to collect and cleanse can depend on different factors. For restaurant executives, the financial metrics that measure profitability are more likely to be a higher priority. Store-level employees may be more concerned with over-time or inventory costs.
No matter what metrics you choose to begin with, you have to make sure that everyone is pulling data from the same tap or one data warehouse. That way everyone is comparing apples to apples.
Gaining Insights
Integrating financial data gives restaurant executives insight into every aspect of the business and what's going on behind the scenes. Once you've pulled your financial information into a data warehouse you can create a number of different calculations to measure business performance.
Expenses can be captured for things like utilities, landscaping, repairs and maintenance. Keeping track of what you're spending will provide you with your return on investment. KPIs (Key Performance Indicators) are a good way to keep track of performance within the business, allowing you to review possible rewards. It can also highlight employee levels of underperformance, leaving space for a plan to come into place in which employers coach employees, and in turn, raise performance levels.
Return on Investment
We're often asked, "What's the ROI on a data management and reporting solution like Mirus" or "If I integrate data for reporting purposes, when will I see improvements?".

We can't speak for other vendor solutions or even using spreadsheets or SQL based platforms but with Mirus, once you integrate your financial data, you automatically get a return on your investment. Each company that partners with us no longer has to spend time copying and pasting in Excel or learning how to code proper database instructions. They spend more time focusing on why things happen and how things can improve.

If you have questions about integrating your restaurant data, let us know.
---
About Mirus:
Mirus provides services in data management and solutions in custom reporting for the restaurant industry.
Learn more at mirus.com
Watch Mirus demo and client insight videos on our YouTube Channel
If you enjoyed this blog, please share it by using the social buttons at the top of the page and leave your thoughts in the comment section below.