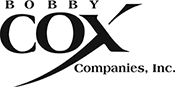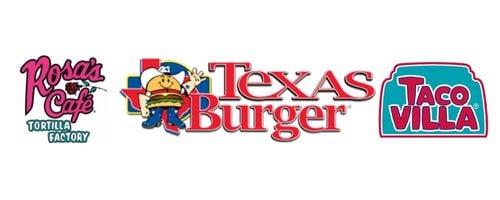 Bobby Cox Companies, Inc. has grown from a single coffee shop in 1961 to a multi-concept restaurant company with more than 70 locations. Brands include Rosa's Cafe, Texas Burger and Taco Villa.
I had the opportunity to sit down with Bobby Cox Companies' POS Systems Administrator, Robert Nowlin, to talk about how Mirus helps every department in their company and some tips on POS conversions.
Tell me about your experience with Mirus
The old reporting module we used before we moved to Mirus was static reports developed by a developer. If we needed to manipulate a report we had to go to Excel and maybe do some work there. We found a lot of times we actually had to go back into the point-of-sale system and re-pull different pieces of data to get what we wanted.
With Mirus, because all of our data is going into Mirus, when it's time to develop a new report, with whatever new metrics we're looking at, it's just pick and choose what we want, create the formulas, create the format that we want.
What is your favorite Mirus feature?
One of the biggest features of Mirus I like is the ad-hoc ability. If somebody says, "Robert I need a report saying this," I can tell them I'll have it to you in 15 minutes and deliver it in 10.
How has having access to the data helped?
It's helped us make a lot of great decisions and use that information to move forward. The last couple of years has been really tough on the restaurant industry. Being able to look at where we were at on specific days and how it related to what we were doing the last couple of weeks has made us make decisions to help keep us going.
What departments use Mirus?
Quite honestly, all of our departments use Mirus to some extent.
Our operations teams look at what their stores are doing on a daily basis.
District and Regional managers have the ability to see every day what their stores have done and what they need to work on.
Our accounting department is able to use it for auditing our stores to see if there is anything that is going wrong with the finances.
Our payroll department uses it as checks and balances for our payroll interface to make sure that all of the data that they're sending to our payroll processor matches.
Our C-level executives use it on a daily basis for several different things. They want to get a snapshot of where we're at and they want to be able to predict some things in the future. When it comes to a price change they want to see, what did this price change actually do for us. I know we're going to see the dollars go up but did we see the check count go down.
What should you consider when changing POS?
I think one of the biggest things you need to look for is, how is it going to make your operation better. If it's going to take you a step back when you convert then it's not worth moving because you've done a lot of work over the last however many years to make your point of sale system and all its add-on products work for you.
When you have add-on products like Mirus, your accounting interfaces, your payroll, etc., they have to be a key part of what you're doing as you move forward. You don't want to reinvent the wheel on this.
This is your 2nd MCON, why come back?
Probably one of the biggest things about MCON that I like is the chance to meet with other people in other restaurants that are doing the same thing we're doing. To get new ideas and really to build camaraderie. The folks I met at my first MCON, four years ago, I've kept in contact with over the last four years.
Of course, working here with the Mirus team is a chance to get to meet the people I talk with all the time, do some one-on-ones, and of course, getting to see all the new features.
---
About Mirus:
Mirus provides services in data management and solutions in custom reporting for the restaurant industry.
Enjoyed this blog? Share it using the social buttons at the top of the page and leave your thoughts in the comment section below