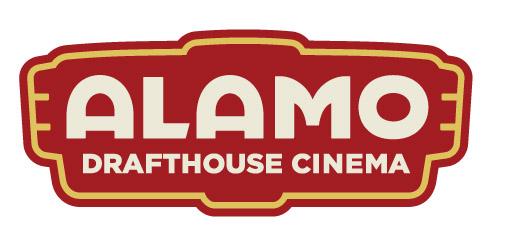 Client Spotlight: Alamo Drafthouse
Alamo Drafthouse has been named the coolest movie theater in the world. Their mission is to provide good food, good beer and good film all in the same place. They currently operate over 40 locations and have more scheduled to open.
As a Mirus client for over 6 years they've added a number of integrations into their data warehouse including : ticketing point of sale, food & beverage point of sale, scheduled labor, guest feedback and weather.
I had the chance to sit down with Alamo Drafthouse's Integrations Manager, Jake Lawson, to talk about how Mirus helps him manage data and reporting for both the movie and food & beverage sides of his company.
---
Alamo is a little unique because it's not just a restaurant, so how do you guys use data and how are you knitting it together?
Oh my stars. We have two point of sale systems. We have a food and beverage one and we have one for our movie ticketing and the two don't like each other at all. But we have something no other restaurant company has. We have an exact count of how many guests are in our building. The problem is, it's not in our food and beverage point of sale. So what we needed to do was to find a way to report on the sales from the two different systems in an integrated way that was like a single system. We'd worked with Mirus before and we thought well who better to partner up with.
What were you using before Mirus?
The same thing everybody else was using, Excel. The mandate came down from on high, get rid of the spreadsheets.
Why?
Because they take an enormous amount of time for our managers to work with. And we are famously known as one of the coolest movie theaters on the planet and there is absolutely nothing cool about Excel. I love Excel, Excel is great, it's not cool.
So now that you guys have Mirus what can you do that you couldn't do before?
Just for starters we can do per person average, we can do all of our metrics on food and beverage using per person, we can do efficiency reports on how much food and beverage and movie tickets we're selling per screen, which is something we had to do manually with a spreadsheet before. We're even able to take our guest satisfaction which is triggered by the movie theater point of sale and merge that in with the food and beverage. And we are able to see which server was involved with which piece of feedback we get from our guests so it's an incredibly powerful tool to bring all of that information together.
What do you do with that information?
We send out our alerts to our managers every day. They use it in reviews and they also use it to change up their operations. If we get a complaint that the popcorn is no good they're able to address that immediately because they can tell what time of day, which show, which movie it was.
Another thing we can do is we're able to look at our product mix by film and by type of film. We sell a ton of cosmopolitans at our girly night promotions, we sell a lot of whiskey at our action movies and a ton of pizza and popcorn at the kids shows. So it gives us a better idea of what we're going to be selling based on what movies we're showing.
How does that help with planning?
It gives us a better idea of staffing for the bar, for the kitchen. Gives us a better idea of what we need to prep for that day. And it helps us engineer our menus. We'll make specials that are unique to that particular showing that are appropriate for that type of film.
What other data do you have integrated in Mirus?
Our guest satisfaction, a 3rdparty program, Sisteno, Listen 360. While it's triggered by the movie purchase it's not related to that. We're also bringing in the labor schedules and our sales forecast from Hot Schedules. And ya'll are able to integrate with the national weather service so we're able to see now what the weather was like when we're looking at year over year comps.
How do you use the weather data?
It keeps us from yelling at our managers for a bad day. It doesn't have a lot of predictive value but it has a tremendous amount of explanatory value. We can say, well we're down 10% in this market versus last year but this year we've had rain every day and last year it was sunny every day. Or sometimes vice versa, people like to go see movies during the rain.
Do you use Mirus to store any of your information?
We store 5 years worth of transaction level information in Mirus. We do all of our historical reporting, we don't even look at Great Plains for our historical reporting, everything comes out of Mirus. And some really obscure stuff. When Star Wars opened we needed to see how many transactions we were doing online per minute. That sounds like a really difficult request, it took maybe 5 minutes to pull that information out of Mirus.
How do you think Mirus has impacted Alamo?
We spend a lot less time doing spreadsheets. We have a lot more confidence in our reporting because we're not manually transcribing things. The old process was to take a spreadsheet, copy that data into an email, then email that to our accounting team who would then copy that information into a spreadsheet. I wish I was kidding about that. So there's enormous amount of quality of life there. It gives up to date information to our people. Our leadership team is real data nerds, they're very heavily engaged with this.
Why partner with Mirus instead of building your own data warehouse?
Because building something like this ourselves would be monstrous. Now I'm a database person, I can load all this stuff into a database and pull data out of it all day long and it would always be me and we would never have other users. Mirus has a marvelous report builder interface. You don't have to be an IT person to build reports, and that's a huge, huge thing for us. Mirus reporting is extremely transparent. Our managers have great confidence that the numbers coming out are accurate. Building something like this in house would mean I'd be supporting it in-house forever and ever. We don't even want to store 5 years worth of transaction level data. Not only do ya'll have the great front end reporting tool, but just the fact that you're storing all of this data for us, if we decide hey I want to see what we did 5 years ago we can do it in a moment instead of having to write a query, write our own crystal report and build it off of that.
What do you think makes Mirus different?
Mirus is extremely open to integrating with just about anybody on the planet. There were no players out there that would do the movie theater software we use. You jumped into that, and any integration we've thrown at you you've been able to handle.
One thing I don't think you get enough credit for, I've had 4 different account reps in the 12 years I've been working with Mirus and they've all been fantastic. So the service has been excellent.
The numbers are extremely reliable, I don't have to think are the numbers right, I know this, I don't have to waste any bandwith on that.
Tell me about your relationship with your account coordinators.
We have a good time. We talk every week, even if we don't have anything to talk about just to make sure that we're all on the same page and that there's nothing going on that either of us need to know about. And that's huge for me. A relationship with a vendor can really drift if you don't stay in constant contact.
---
About Mirus:
Mirus provides services in data management and solutions in custom reporting for the restaurant industry.
Learn more at mirus.com
Watch Mirus demo and client insight videos on our YouTube Channel
If you enjoyed this blog, please share it by using the social buttons at the top of the page and leave your thoughts in the comment section below.