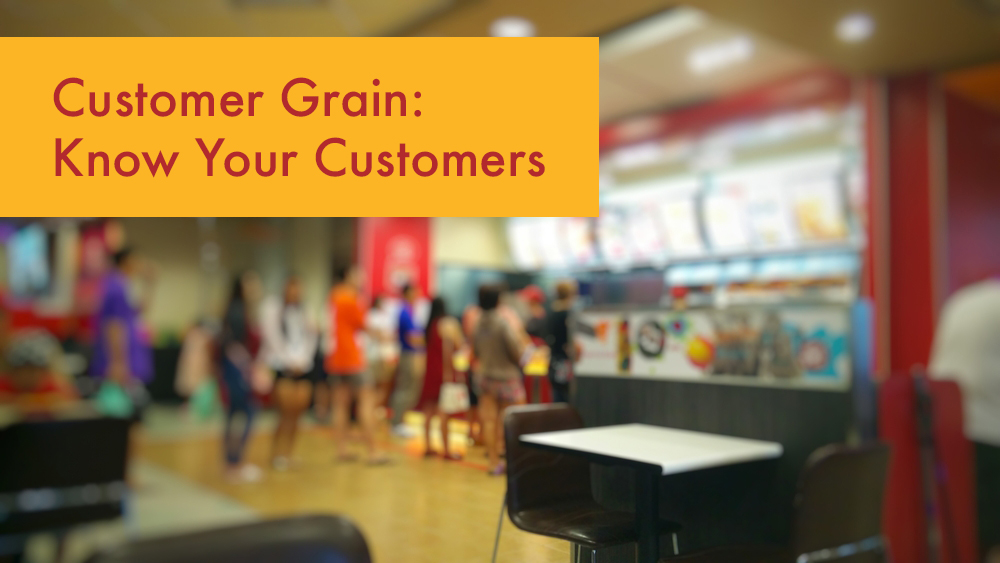 Analyzing Customer Grain Details?
For the most part, restaurants in the past have operated knowing very little about their loyal customers. There are some exceptions, such as pizza delivery concepts, where they have been collecting detailed grains like customer's full name and home addresses.
However, today with the increased competitiveness and shifting preferences of a new generation, it's imperative the restaurants understand all they can about their customers. If the goal is to keep current customers while also trying to attract new customers, you have to leverage the data your restaurants are producing. That way you can understand what's working and what's not.
Customer grain details in restaurant reporting can help you do just that. Watch the presentation below to learn more about customer grain and how your restaurant leadership can use the information to make better business decisions.