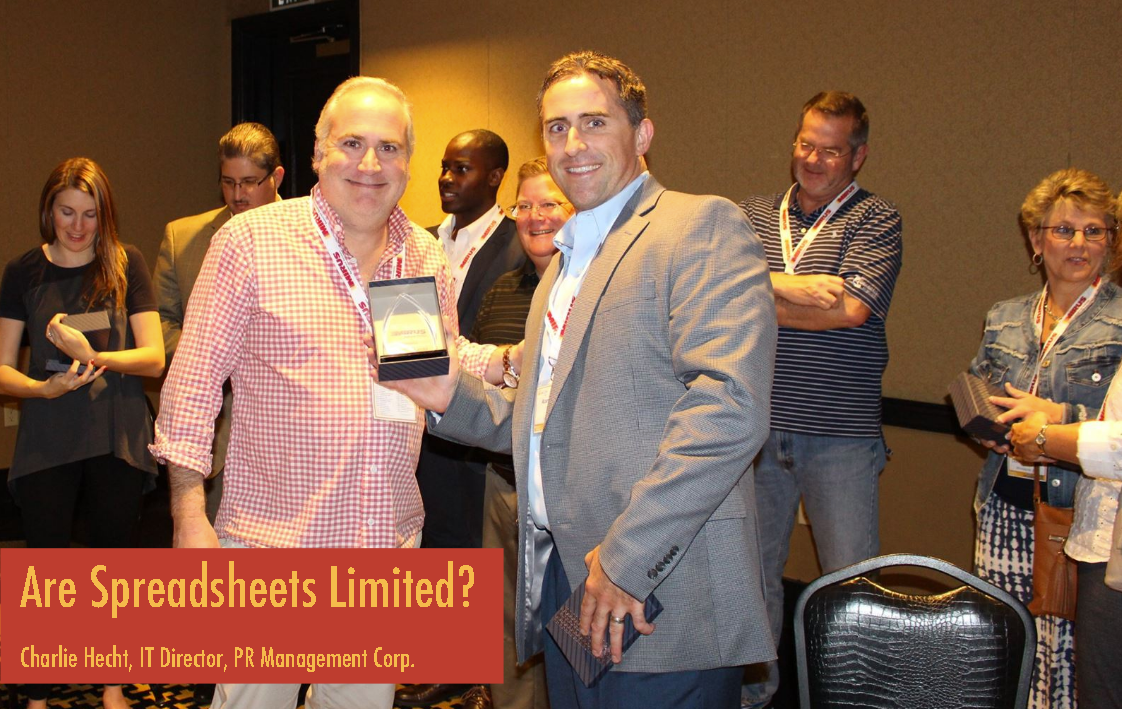 Our clients love us, and we love them right back! We're constantly amazed by their ingenuity and accomplishments. Their ideas and requests are what keep us on the leading edge of restaurant business solutions. Periodically we like to shine the light on our clients, their accomplishments and what they're doing to increase their restaurant profit margin.
PR Management Corp is a 63 unit Panera franchisee which operates locations in New Hampshire, Massachusetts and Maine. They've been a Mirus client now for over 6 years.
I recently had the chance to sit down with PR Management Corp's IT Director, Charlie Hecht, and although he loves Excel, he admits Mirus is better than Excel when it comes to restaurant reporting.
---
Have you been busy with the new Panera 2.0 and kiosks?
It's exciting but it's new platforms and new data and I still only have 70 hours a week to work.
Panera is obviously very heavily invested in technology, why would a franchisee need to use something like Mirus when they've got corporate?
As a franchisee I always say that we're like the ugly step-child. We're not, they're nicer than that to us. But, they pick and choose what data they're going to give to us. They don't share it all. So myself, and some of the other Panera franchisees that are with Mirus, we take what they give us, and we steal what we can. Once I get all the data married together I can do things with it.
What kind of things do you do with the data?
At PR Management we measure and rank everything. We report on that on a daily, weekly, period, quarterly, and yearly basis. The cafes know where they are on every measure- food variance, labor variance, sales, growth. And they want to know all the time, so that's why I need a tool where I can trust the data and I can get it fast. We've used Mirus now for 6 years. But even 2 years ago I was still doing all that analysis in Excel. I love Excel, I know how to use it backwards and forwards, but you know if you miss a cell, everything is off.
Why the recent change from Excel?
Like you said with 2.0 and kiosks and new data platforms, there's data everywhere and I need somewhere to stick it all in one place and build a report on it. Mirus is by far the most robust for reporting and quick. Many times I know when my owner group is going to a meeting at Panera corporate that I need to be sitting at my desk because I'm going to be getting text messages all day long and I need to spit out a report and send it to them as the day goes. It's very hard to that in Excel and it's not hard to do that in Mirus.
How are you using Mirus to detect theft?
We use video in the café and we use Mirus because the day is not long enough to watch all the video you need to watch. When people see how the data looks versus looking at a video camera and see someone steal they'll realize Mirus is a much better tool than your eyes.
This is your 2nd MCON, why do you like to come to MCON?
Myself and most of the people at MCON are by themselves, an island of themselves, working with this data. No one shares our pain. They just see this great stuff we put out but no one really knows how hard it is and how much we're thinking about it. So we come here for 2 days, we're like minded people, we're not the weird ones in the room. We're all doing the same thing, we all have the same issues and we all share each other's pain. It makes us all feel more comfortable. We're all going through the same issues. The margins in restaurants are shrinking and if we come here and you can get 50 basis points out of it, it turns into real dollars. It's easy and it makes you look good. I always talk about that I would do this job for free, I'll take half of what I save you or half of what I make you. Last year I came out of this meeting and right away I was able to turn that around and just show real value.
Do you have any facts & figures you can share?
Besides the theft, I know the food variances and labor variances I'm able to report on, on a daily basis as it's happening, has saved us real dollars. Food loss, that's food you paid for and you're not getting anything for. So a tenth of a point on food variance or an hour or two it adds up and it makes a difference and it shows in the bottom line.
Thoughts?
Have any questions for our clients? Please share your comments and any other tips that may be helpful!
---
About Mirus:
Mirus is a multi-unit restaurant reporting software used by operations, finance, IT, and marketing.

For more information, please visit: www.mirus.com
If you enjoyed this blog, please share this post by using the social buttons at the top of the page and make sure to leave your thoughts in the comment section below!