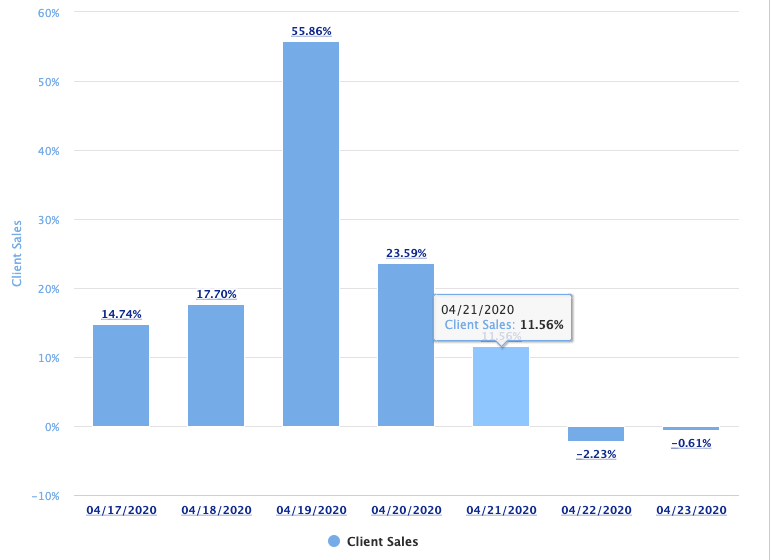 May 11
Thanks Mom!
Every mother loves Mother's Day; a day for them to be recognized and if they are lucky, pampered.
In this Covid-19 world, it also gave a boost to restaurant sales. Traditionally, Mother's day treats restaurants well, and for some it is one of the busiest days of the year. This year, sales at restaurants increased over 44% from the previous Sunday (May 3). And, it's not like May 3 was a soft day; the sales for that day were almost 10% higher than the previous Sunday.
Total sales volume (not SSS) on Mother's Day was also more than 50% of last year's Mother's Day, a milestone celebrated by many. As an industry we have come a long way from a few weeks ago when aggregate sales were down over 70%. It may take some time for sales to fully recover, but the evidence over the past six weeks shows a steady week by week improvement.