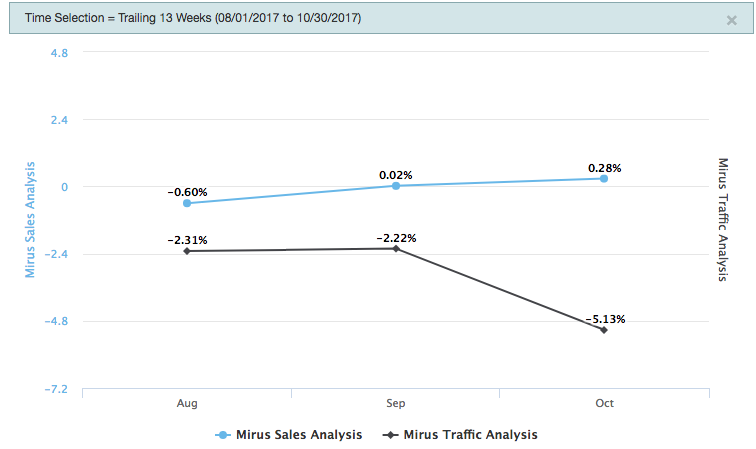 Mirus Index Shows Decline
2017 has been tough if you are in the restaurant biz. With occasional signs of optimism slipping in every once in a while, the year has been a bust for most chains. Many of the companies who produce the benchmark numbers for the industry continue to mistakenly look at same-store-sales, and failing to draw justified alarm to the reduction in customer traffic.
I have been beating this drum for over a year now, and I am happy to say I do see signs that the traffic problem is getting mentioned more often of late. Here is the latest story from the New York Times on a possible cause of the traffic malase - overdevelopment (https://www.nytimes.com/2017/10/31/business/too-many-restaurants-wall-street.html?smid=tw-share).
On a two-year basis through September, the Mirus Index shows a decline of -8.0% across all segments. The bad news is that October will be worse when all the numbers are collected.